A dreadful picture of me at work in my cube. I was taken by surprise, honest. I really will have to get something better (or at least have this re-touched).

Things to note: the mess, the PalmPilot, Kristen Hirsh poster, New Zealand scenes calendar, unknown CD, hand poised over mouse, fractal t-shirt, tooth gap, largely unused filing cabinet, "Of course you can trust me with your mouse" cat mousepad.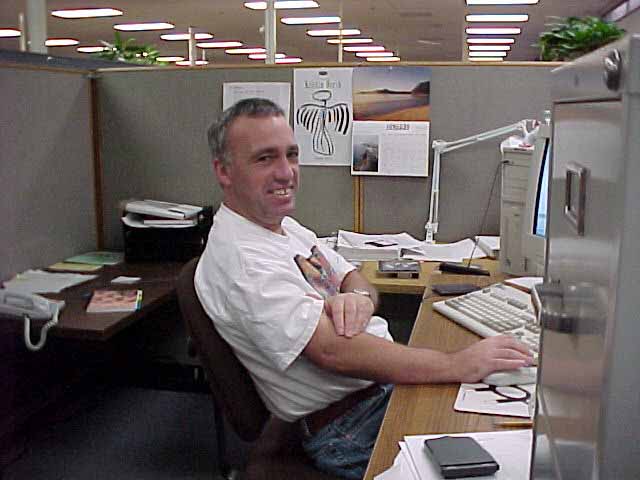 ---
Me with friends Debs and Lucy. I'm the one in the front. Not wearing a jacket. This was taken after we'd biked through San Franciso's Golden Gate Park from Debs and Geoffrey's place to this beach (Ocean Beach). Lucy's Nick took the pic.