Christmas Weekend 2008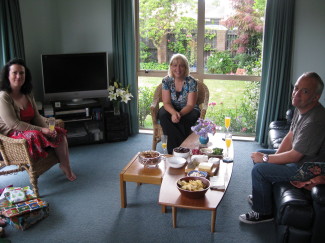 The Wilson siblings on Christmas day: Marisa, Debra and Mark.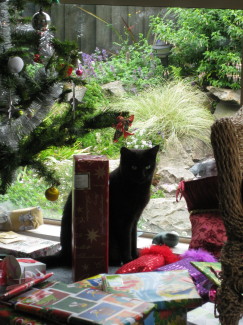 Sheba waiting for the presents to be opened so that she can take a nap.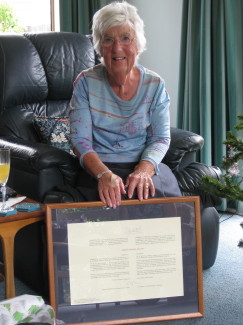 Tiny Pam's framed New Zealand Order of Merit award.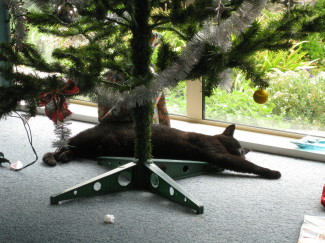 Nap time!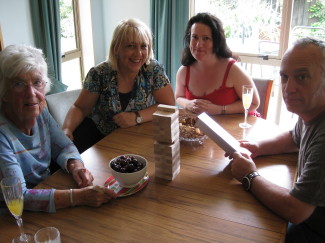 Learning how to play Jenga.
The spread.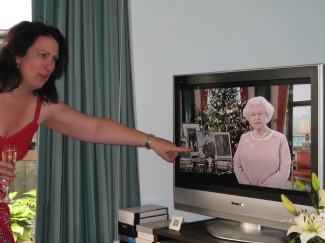 Marisa pointing out the Queen's accessories during the Royal Christmas Message.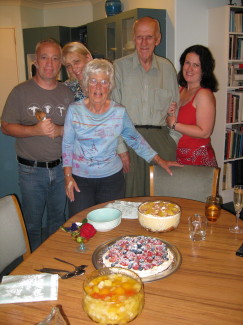 Dessert was yummy.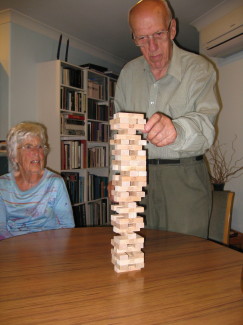 John having a try at Jenga.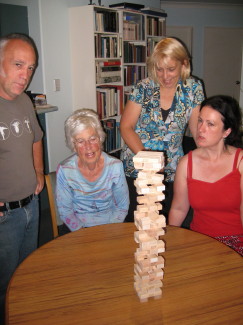 Playing Jenga may become a new Christmas tradition.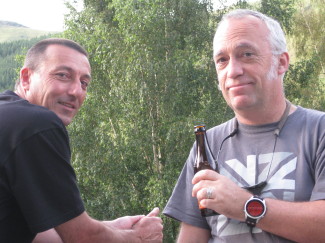 Mark with coworker JB at JB & Mel's BBQ.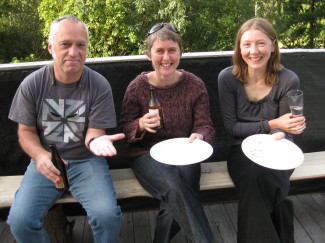 Mark with coworker Heather and her partner.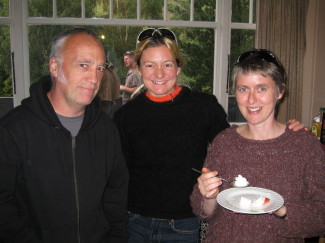 Mark with coworkers Mel and Heather.
Home