October 2009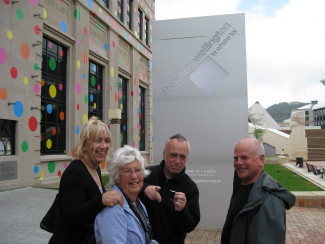 We visited Mark's sister Debra and her partner John in Wellington - Debra, Pam, Mark and John.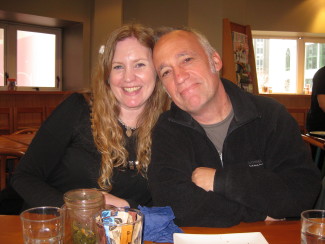 Kathy and Mark enjoying high tea at Kirkcaldie and Stains department store.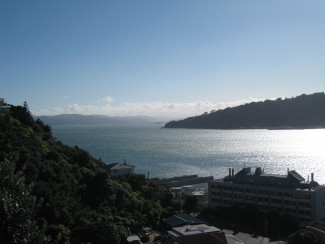 The view from our room at Debra and John's house.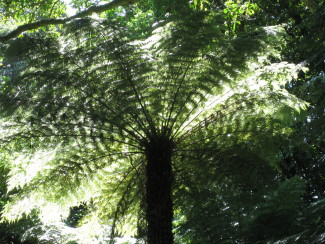 Tree fern at Wellington's Botanic Gardens.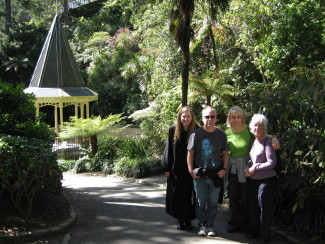 Kathy, Mark, Debra and Pam at Wellington's Botanic Gardens.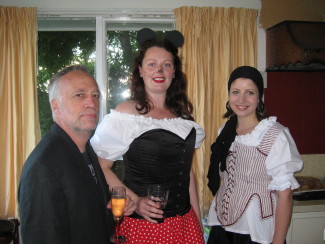 Mark, my coworkers Jenny and Jane at Jenny and Skry's Halloween party.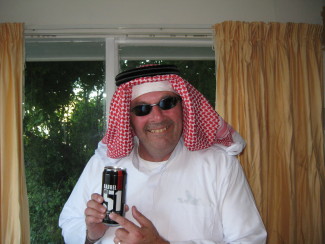 My coworker Brad.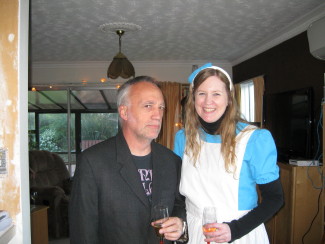 Mark dressed as House and Kathy as Alice in Wonderland.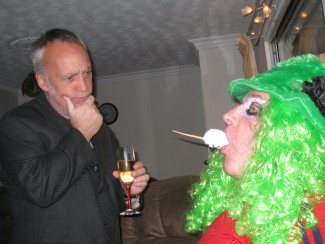 Mark and my coworker Jamie.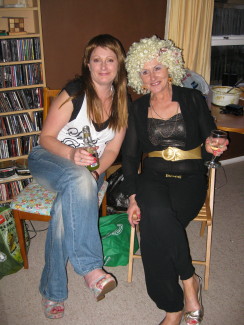 Jenny and Skry's friends dressed as Kath and Kim.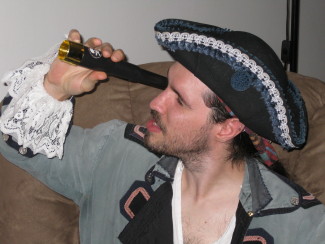 Skry dressed as a pirate.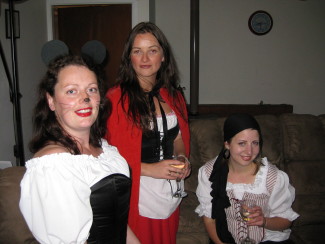 My coworkers Jenny, Alanah and Jane.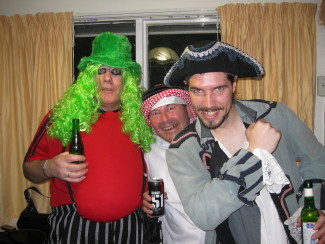 Jamie, Brad and Skry.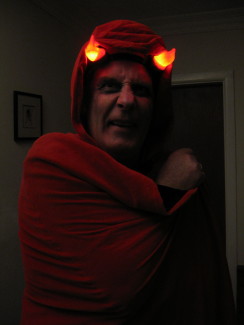 Jamie is evil.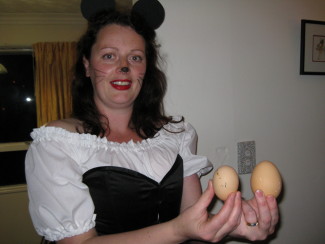 Those are some big eggs that Jenny's hens have laid.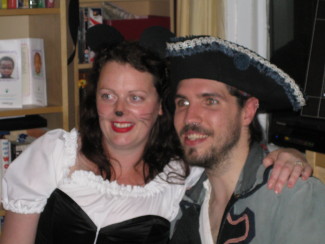 Jenny and Skry pose for their wedding anniversary photo.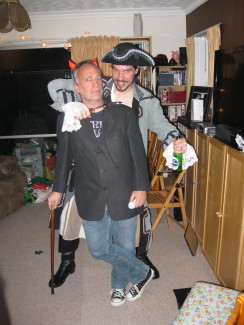 House and the pirate.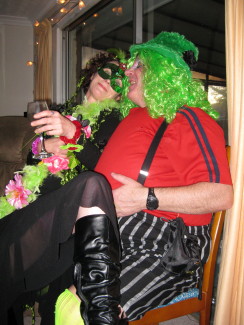 Caroline and Jamie.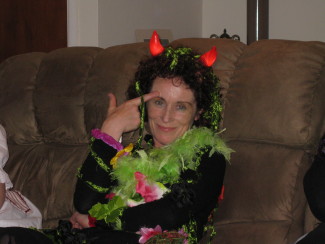 Caroline is evil.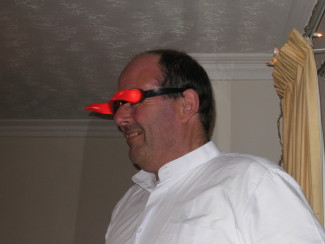 Brad is evil?
Jane and Alanah.
Home