My Hen Night 7 November 2009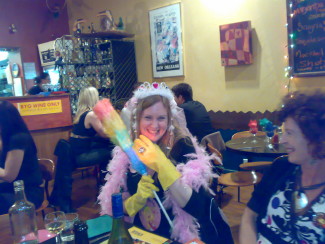 My hen night started at the South of the Border restaurant.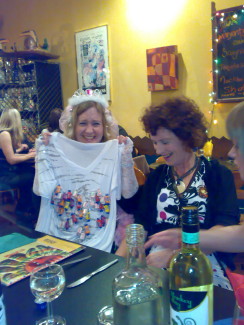 Caroline admiring my lolly tshirt that Alanah made for me.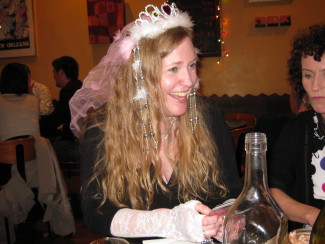 Selecting my dare cards.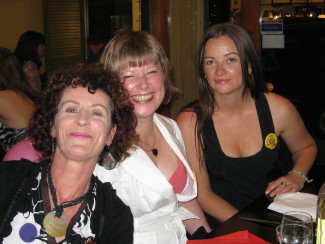 Caroline, Leanne and Alanah.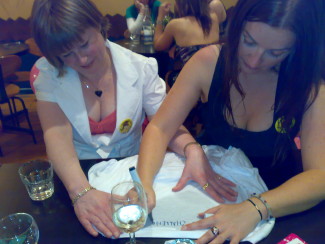 Leanne and Alanah writing out my dares on the back of the lolly tshirt.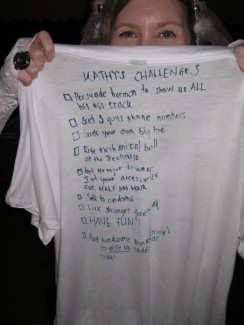 I have to complete all of the dares or else I have to bake morning tea!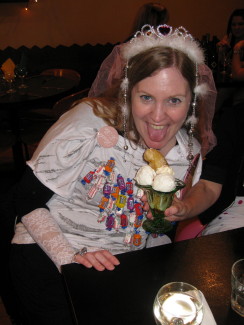 Enjoying my "Prickly Dick" dessert.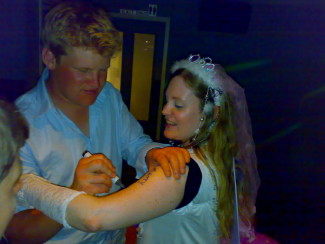 Getting 1 of the 5 phone numbers for one of my dares.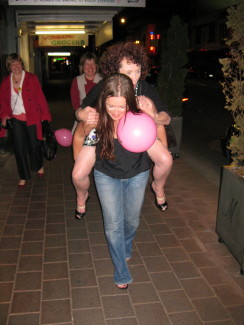 Caroline riding piggyback on Alanah.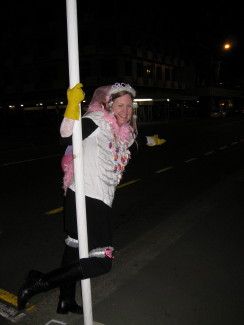 Pole dancing on a street sign.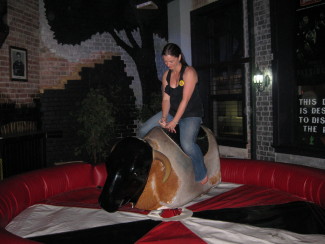 Alanah rode the mechanical bull for one of my dares in exchange for me to handle 10 of her support calls at work.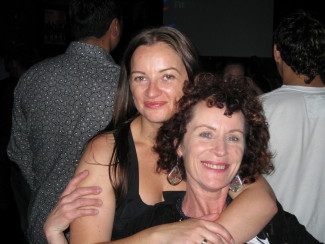 Alanah and Caroline.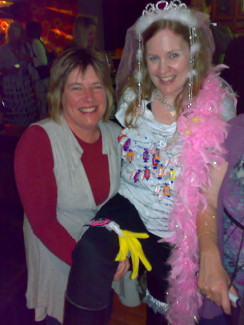 Frances showing off one of my garters.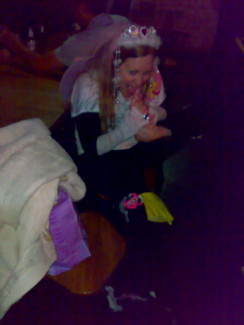 Sucking my big toe for one of my dares.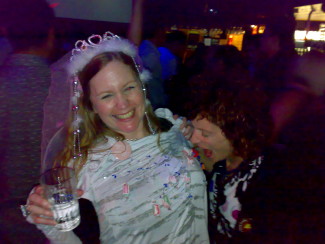 Caroline eating one of the lollies from the lolly tshirt.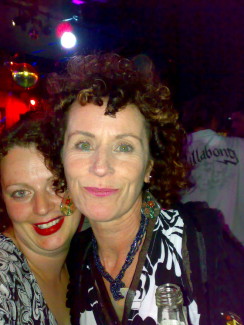 Jenny and Caroline.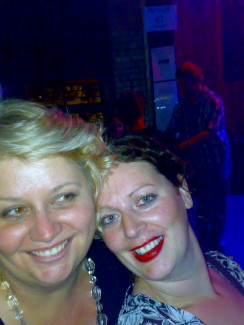 Linda and Jenny.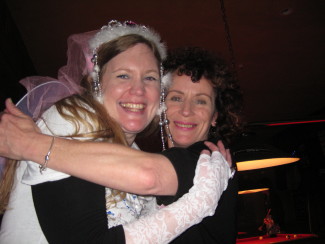 Kathy and Caroline.
We met up with Skry, Jamie and Matt.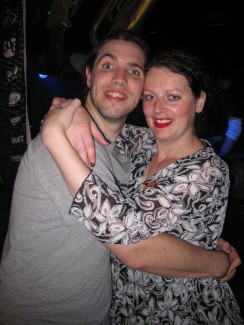 Skry and Jenny.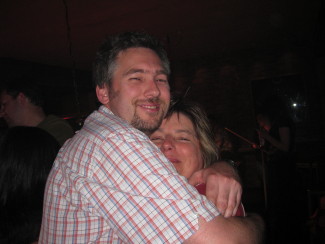 Matt and Frances.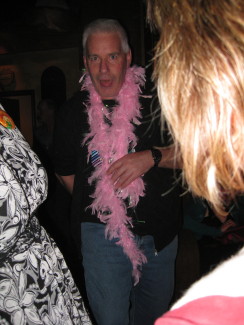 Jamie trying out my feather boa.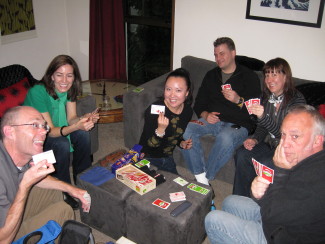 Dirk, Patty, Helen, Brian, Laurie and Mark playing Apples to Apples a few days before the wedding.
Home