Our Wedding
Page 2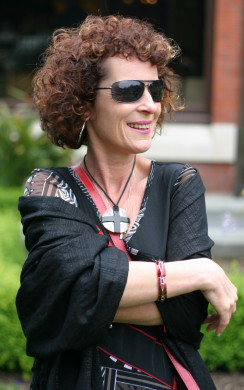 My coworker Caroline.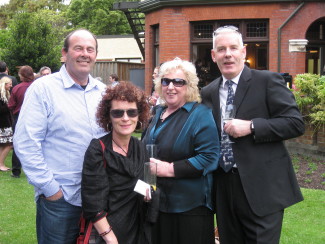 My coworkers Brad and Caroline with their partners June and Jamie.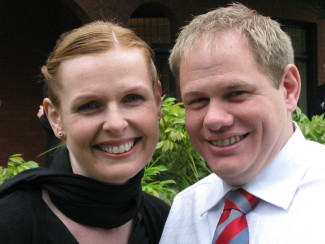 My coworker Laurence and his wife.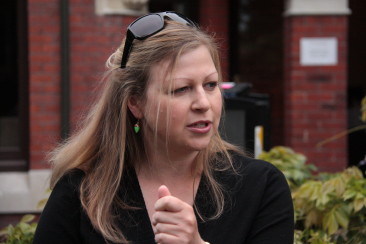 My coworker Selena.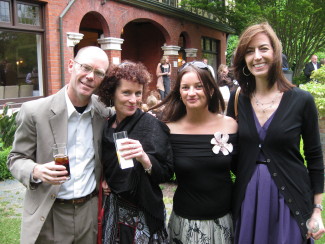 Americans Dirk and Patty mixing with Kiwis Caroline and Alanah.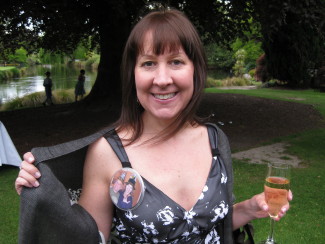 American Laurie Hutchinson shows off a badge from our 2008 farewell party.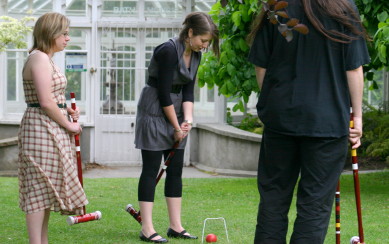 My coworkers Christina and Jane playing croquet.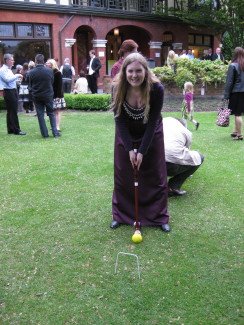 I tried my hand at croquet as well.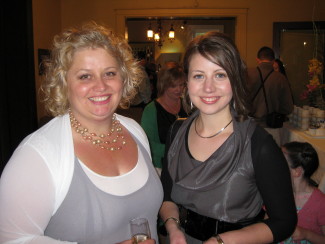 My coworkers Linda and Jane.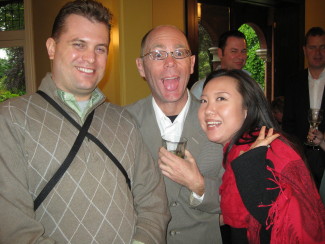 Americans Brian, Dirk and Helen.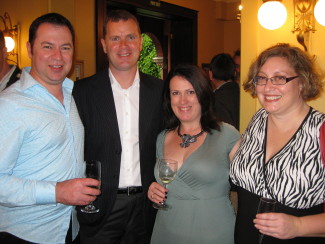 My coworkers Greg and Ciaran with Mark's sister Marisa and American Kelly G.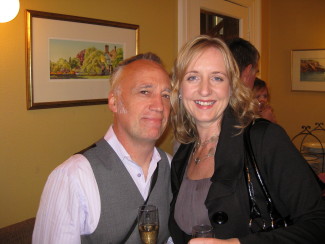 Mark with his ex-coworker Sian.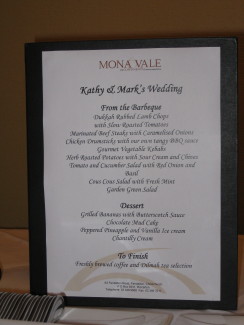 The buffet menu.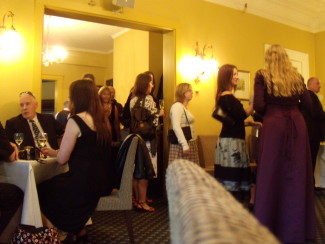 Our guests lining up for the buffet.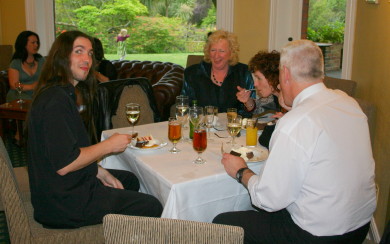 The wedding cake was a hit.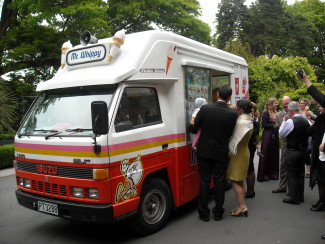 Our guests lining up for a Mr. Whippy ice cream.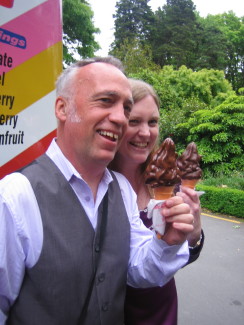 We each had a "Single Choc Dip with Flake".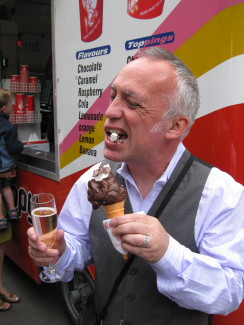 Mark eating his Flake.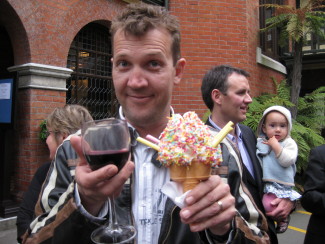 Sian's husband, Rich, enjoys merlot with his ice cream.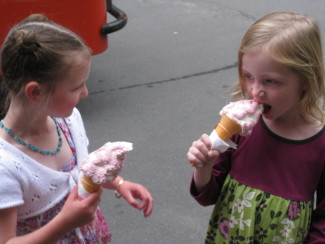 Sophie and Emily agree that this is the best wedding they have ever been to.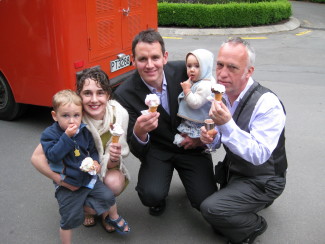 A family that eats ice cream together, stays together.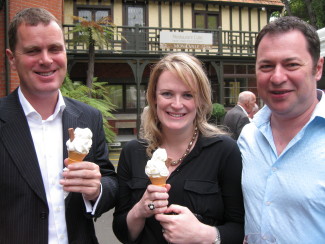 My coworkers Ciaran, Vanessa and Greg enjoy Mr. Whippy ice cream.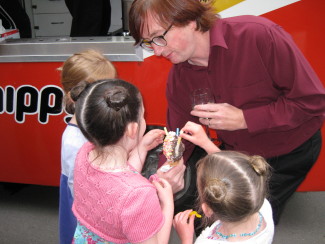 Mark's coworker Geoffrey shares his ice cream with Julia, Rose and Sophie.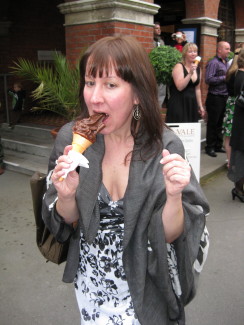 Laurie was overheard saying OMG, OMG, OMG, OMG, OMG, OMG!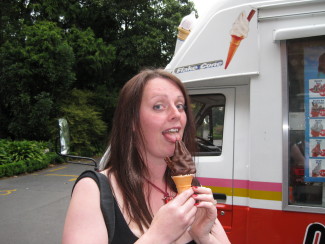 My coworker Jenny enjoying her Mr. Whippy.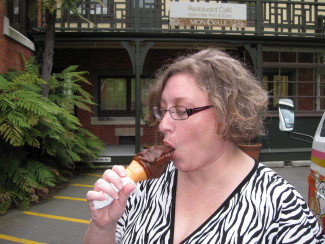 Kelly G enjoying her Mr. Whippy a wee bit too much?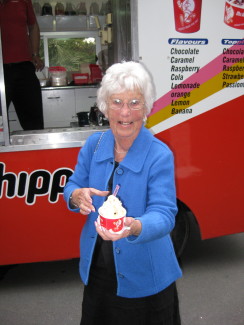 Mark's mother, Pam, shows off her Mr. Whippy choice.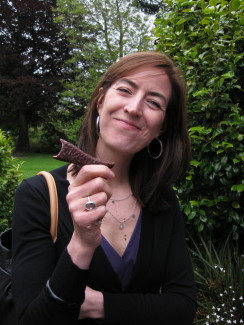 Patty is fascinated by Chocolate Fish (chocolate covered berry flavored marshmallow in shape of a fish).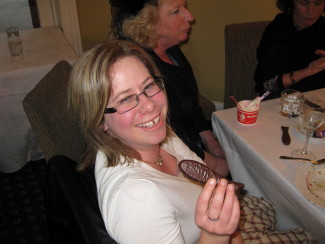 Christina is a Chocolate Fish fan.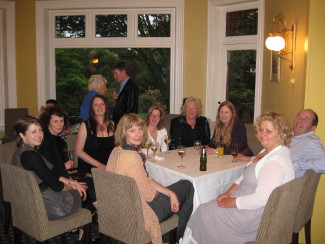 My coworkers Jane, Caroline, Jenny, Leonie, Christina, June, Linda and Brad.
Previous Page
Home
Next Page