Australia Trip April 2010
Page 1 of 2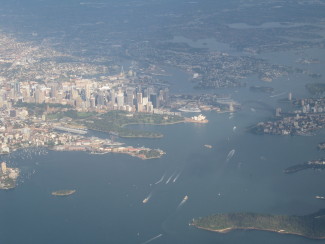 Sydney from the plane.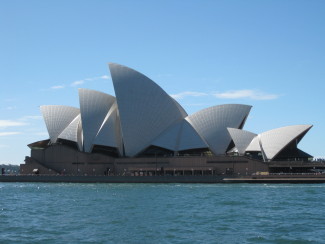 Sydney Opera House from the ferry.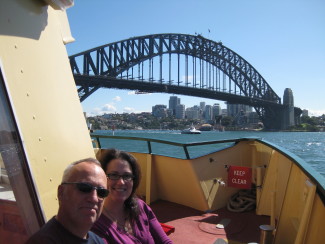 Mark and his sister, Marisa, on the ferry to Marisa's place in Balmain.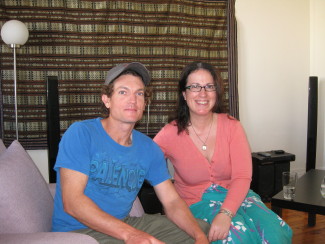 Eion and Marisa in the lounge.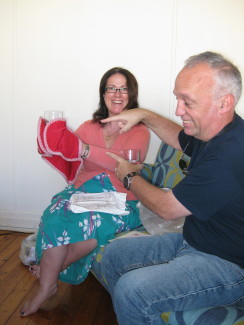 Marisa opening her belated Christmas gifts.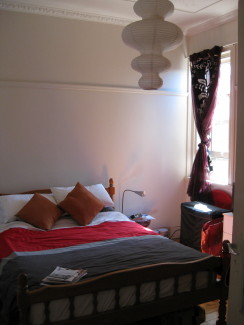 Marisa's bedroom.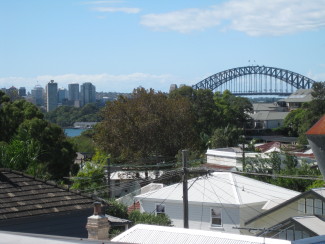 View from Marisa's kitchen.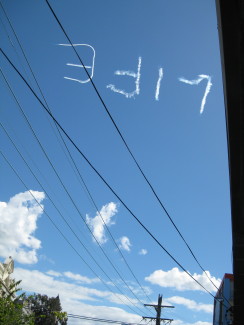 View of sky writing from Marisa's lounge.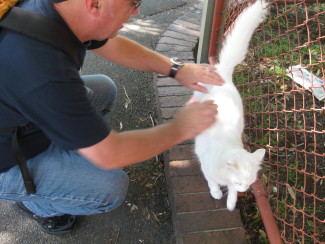 Kitteh encounter on walk around Balmain.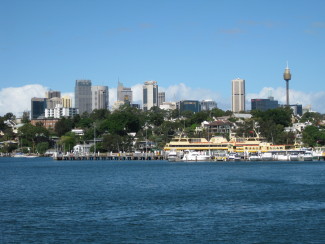 View of Sydney's skyline from Balmain.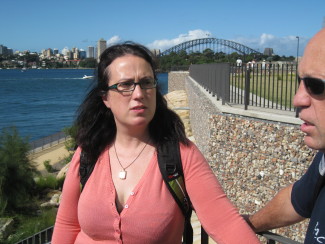 Marisa and Mark in serious conversation.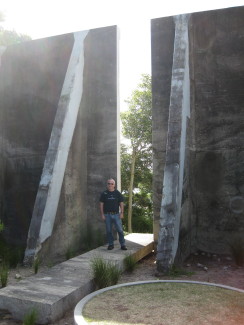 Mark at Ballast Point where an old fuel depot has been turned into a park.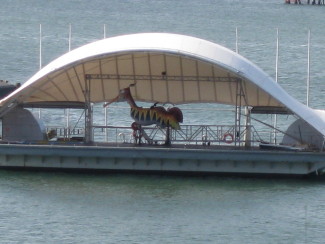 What The Fern?!?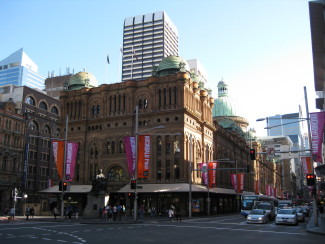 Great shopping at the Queen Victoria Building (QVB).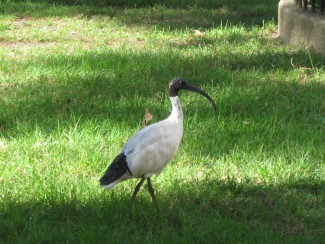 These birds were all over Sydney.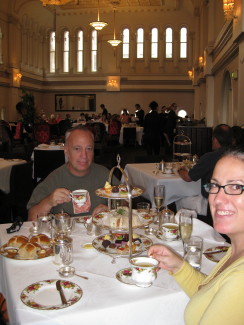 High tea at the QVB.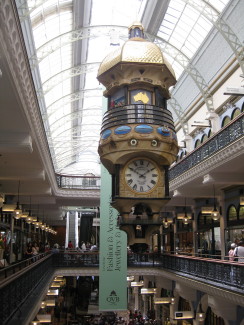 The interior of the QVB.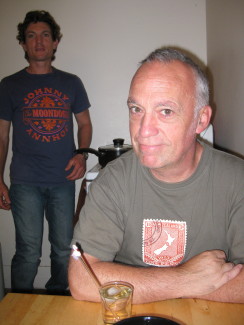 Eion and Mark in Marisa's kitchen.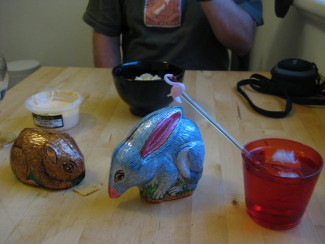 Aussie chocolate Easter bunnies: a wombat and a bilby.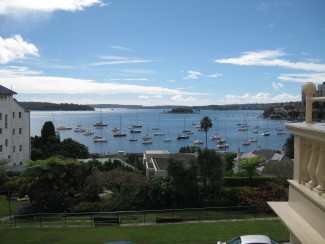 View from the historic Elizabeth Bay House near our hotel in Potts Point.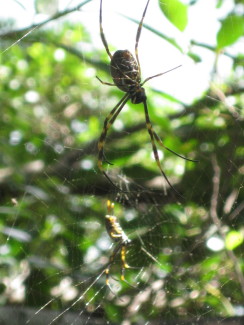 There were very large spiders all over Sydney's Royal Botanic Gardens.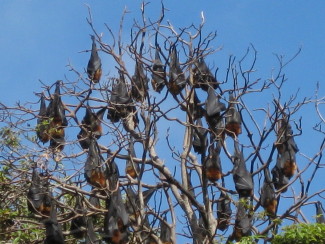 There were also lots of Flying Foxes (bats) in the Royal Botanic Gardens.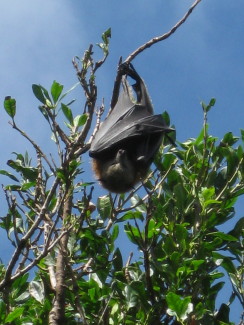 The faces of the Flying Foxes looked just like foxes! So cute!.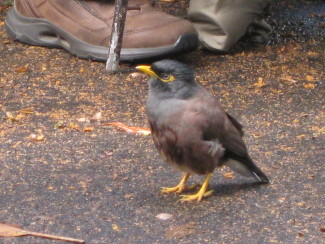 Lots of birds in the Royal Botanic Gardens. Sorry no pictures of the gardens.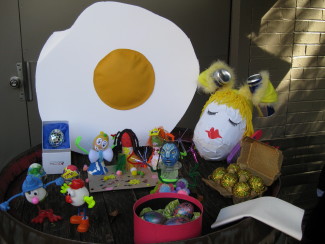 On Easter at a pub near Marisa's place they were having an "Egg" themed party.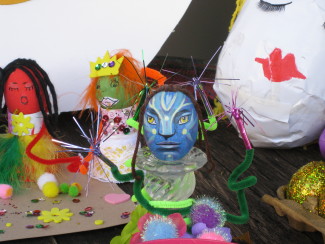 The Avatar Egg won the top prize.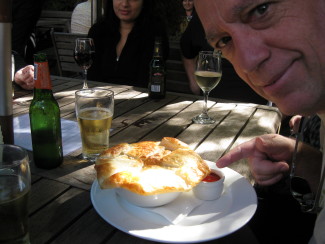 Mark's meat pie at the pub was delicious.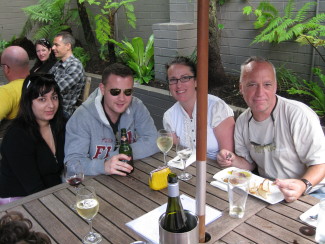 Marisa's friends, Serena and Cameron, Marisa and Mark at the pub.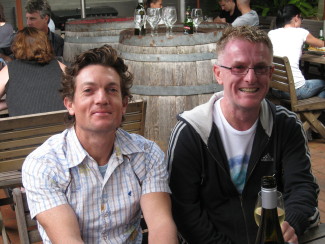 Eion and Marisa's friend, Dougie, relaxing at the pub.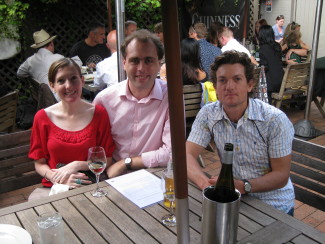 Eion's sister, Ashley, and her husband Chris with Eion at the pub.
Next Page
Home