Europe 2007 - Page 1 of 3
London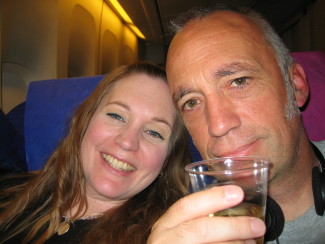 Kathy and Mark on the plane to London.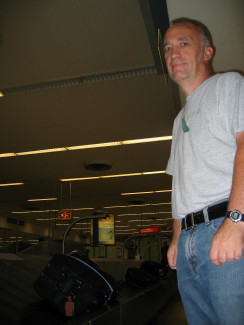 Mark after 2 hours of waiting for our bags at London's Heathrow Airport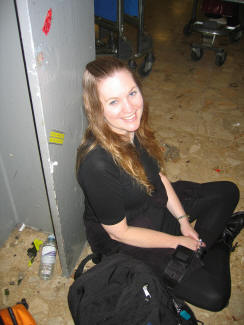 Kathy also waiting for the bags.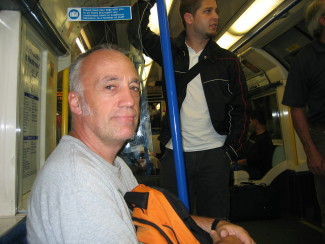 Taking the Tube to our hotel in London.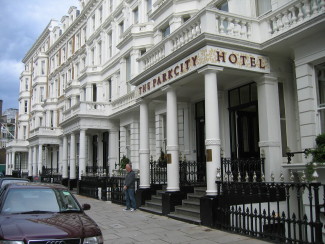 Our hotel in London.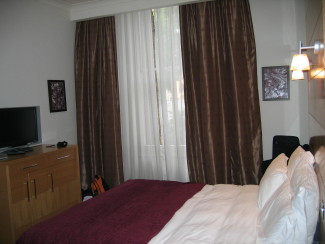 Our hotel room -- very spacious with a King size bed!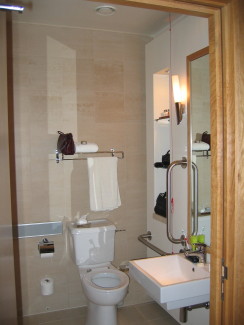 The bathroom was also very spacious.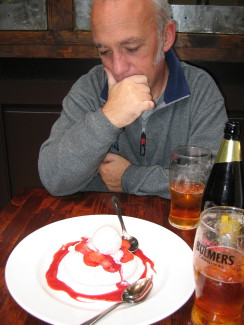 Mark contemplating the Pavlova that we ordered at the Brittania "gastro" pub.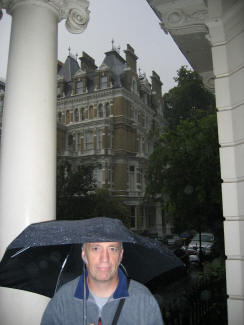 It was "pissing down" on our walk back to the hotel from dinner.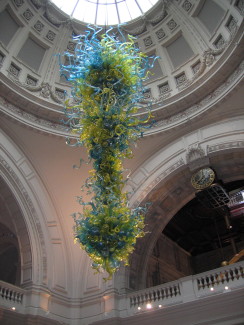 The Chuhuly chandelier at the entrance to the V&A museum.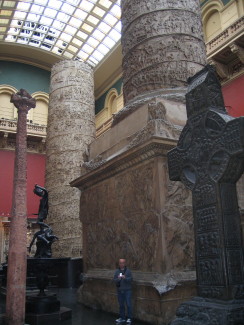 Mark in "The Cast Court" of the V&A.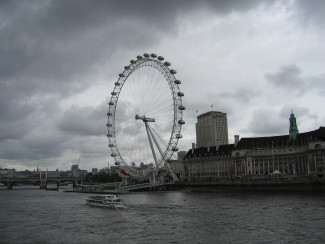 The London Eye.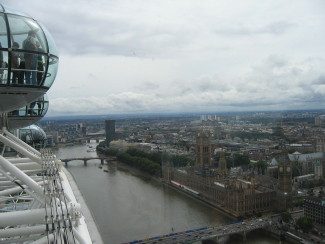 It stopped raining while we were on the London Eye!

Panoramic view from the London Eye.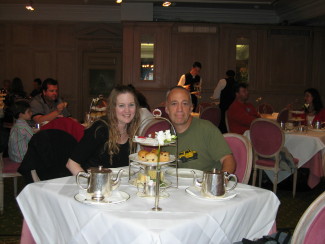 Afternoon Tea at Harrod's.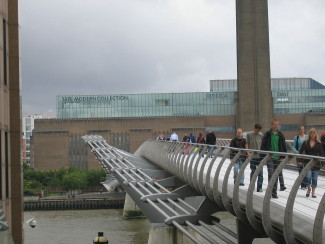 View of the Tate Modern museum from the Millennium Bridge.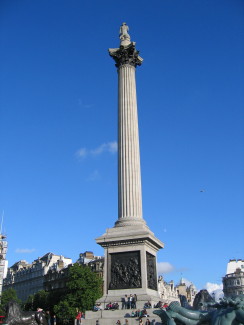 The skies cleared up when we got to Trafalgar Square.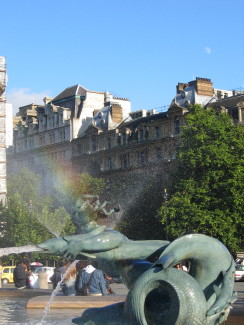 Nice rainbow effect from the fountain at Trafalgar Square.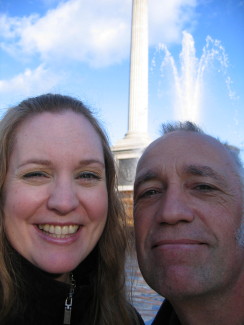 In front of Trafalgar Square.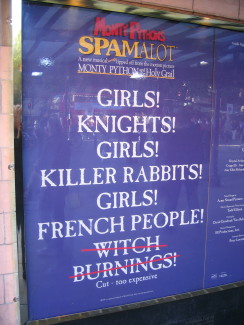 The poster at the theater for Spamalot.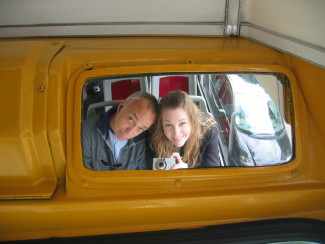 On the "Big Bus" tour of London.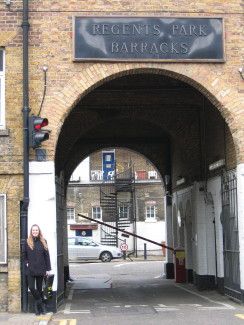 In front of the Regent's Park Barracks where my father was stationed during WWII.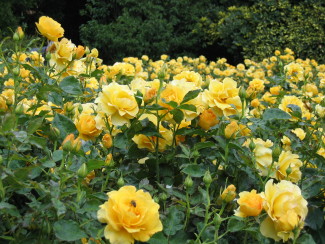 Roses at Queen Mary's Gardens at Regent's Park.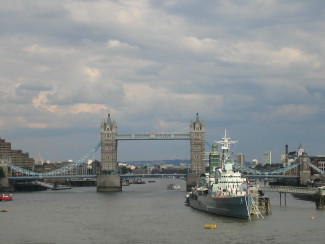 London Bridge.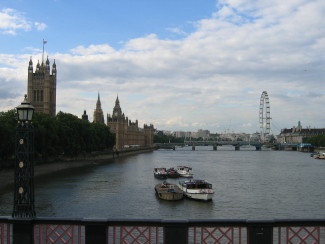 Houses of Parliament and the London Eye.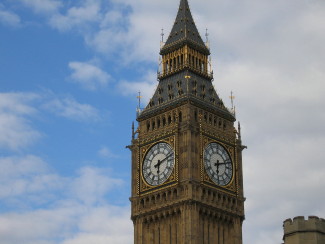 Big Ben.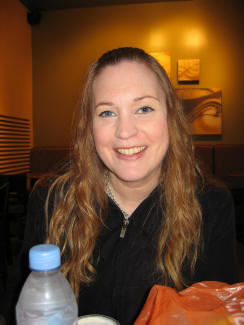 Kathy at breakfast at Sainsbury's Supermarket.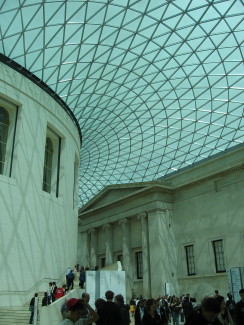 Inside the covered courtyard of the British Museum.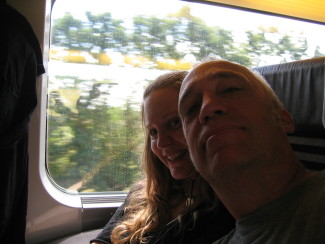 On the Chunnel train from London to Paris.
Next Page
Home