Florida 2007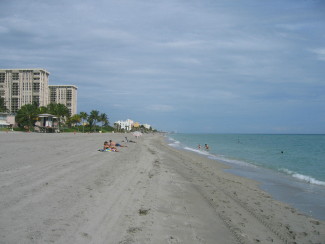 We stayed on Hollywood Beach.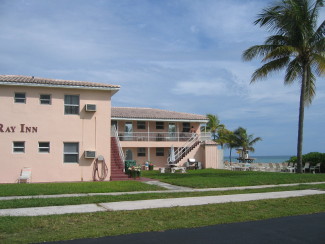 Manta Ray Inn on Hollywood Beach.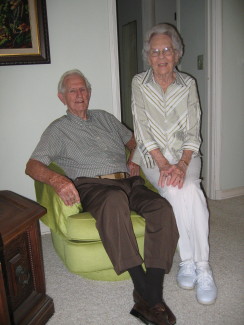 Uncle David and Mom.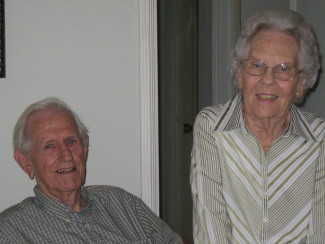 Closeup.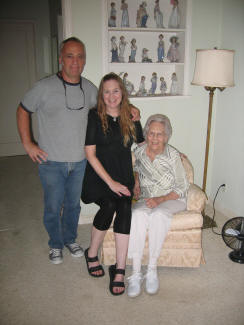 Mark, Kathy and Mom.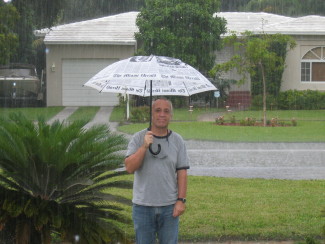 Mark in the rain.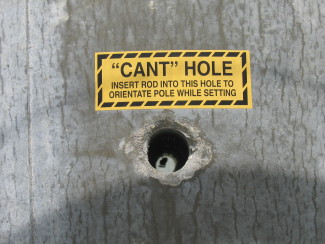 Sign on pole outside of Brook's art gallery.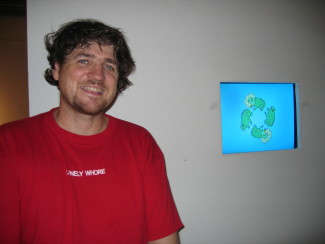 Brook next to an art installation at his art gallery.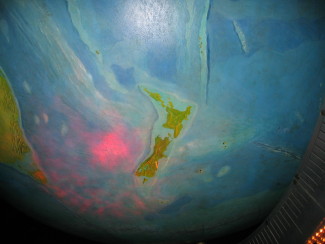 New Zealand on the big globe at the Miami Museum of Science.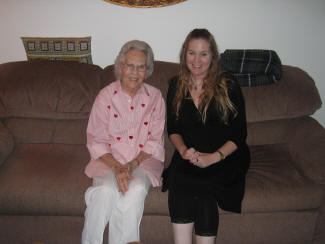 Mom and Kathy.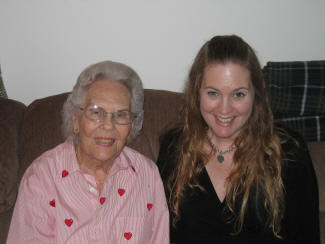 Closeup.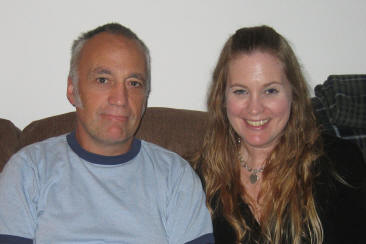 Mark and Kathy.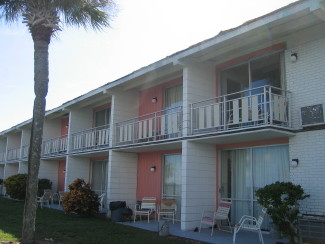 Our hotel room (upper right) in Titusville that we saw the space shuttle launch from.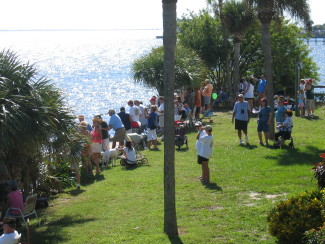 People lined up on the riverbank to watch the space shuttle launch.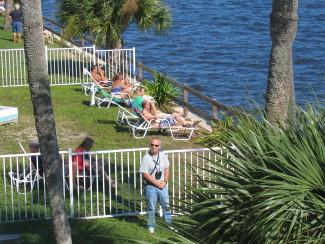 Mark watched from the riverbank.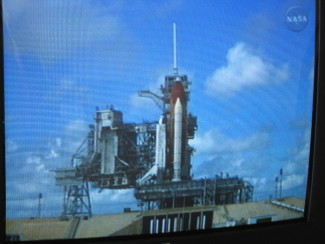 The space shuttle on NASA TV.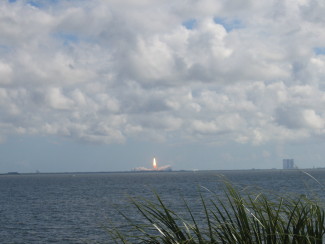 There it goes!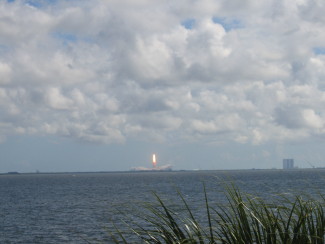 Just amazing!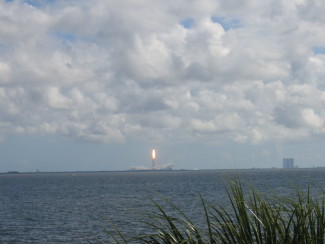 Wow!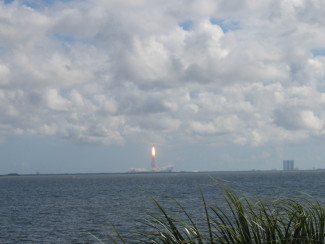 It went into the clouds...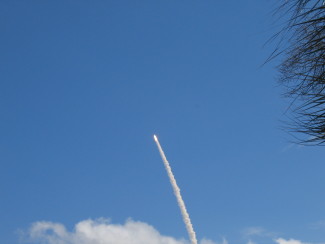 And came out the other side!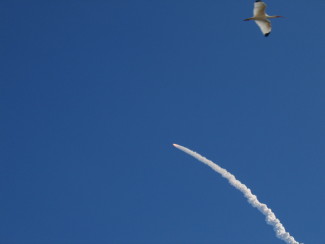 Notice the bird in the upper right hand corner of my shot.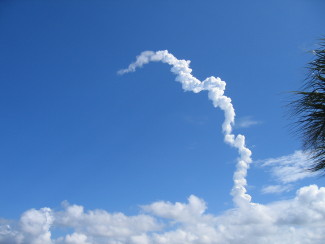 Cool vapor trail.
Mark's commemorative pin next to a "Make a wish" Taco Bell sauce pack.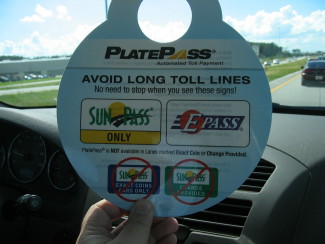 I was never charged for any tolls...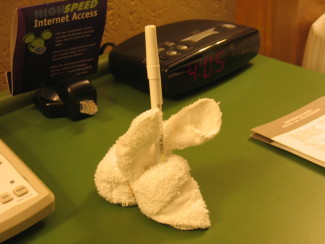 Mouse made out of a washcloth at our Disney hotel room.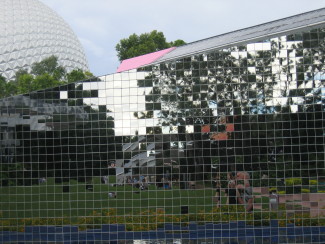 Reflection of us in mirrored building at Epcot.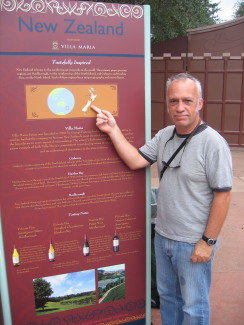 Mark at the New Zealand booth at Epcot's international food and wine festival.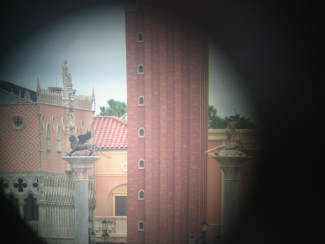 Telescope shot of "Italy" across the lake at Epcot.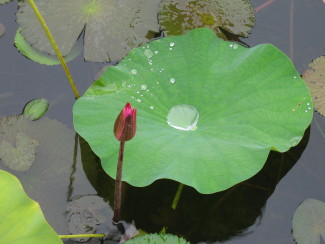 Lilypad at "China".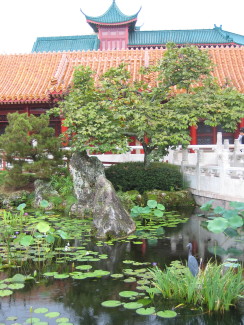 I think Disney paid the bird in the lower right to build a nest in "China".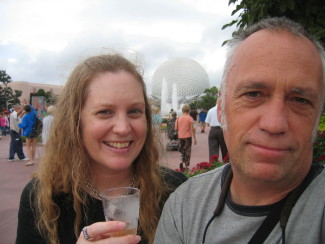 Kathy and Mark at Epcot.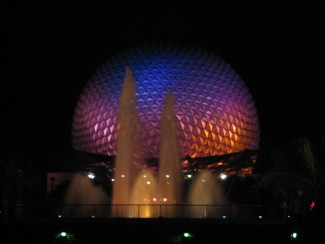 Epcot at night.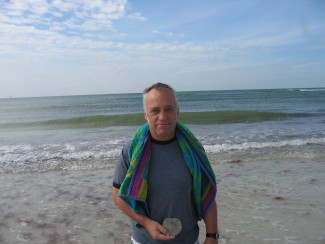 Mark found a sand dollar on Siesta Key Beach.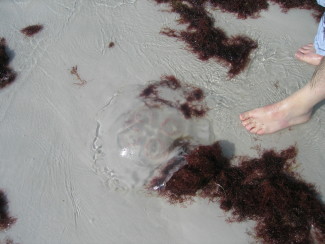 Big jellyfish on Siesta Key Beach.
Home