October 2007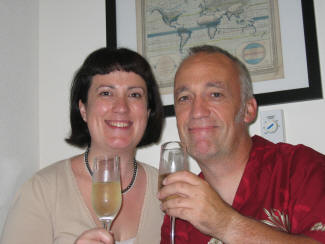 Marisa and Mark celebrating her arrival.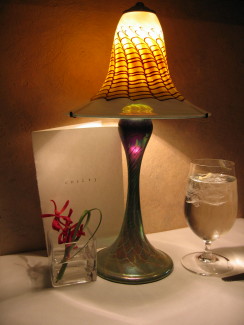 Chez tj table and menu.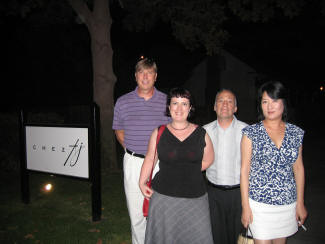 Terry, Marisa, Mark and Xuan outside of Chez tj.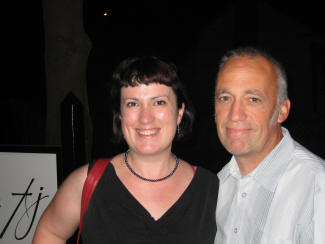 Marisa and Mark outside of Chez tj.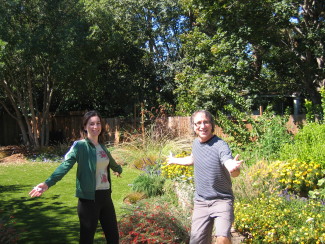 Kelly and Dave in front of their beautiful garden.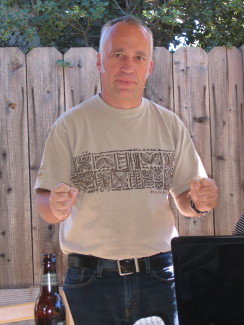 Mark doing his "glass etching dance".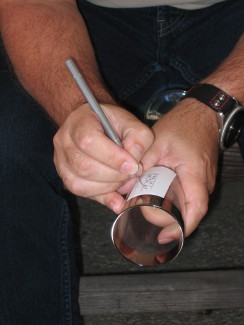 Mark cutting out the template for the glass etching chemicals.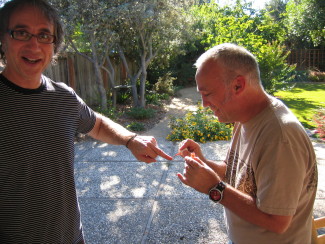 Mark painting Dave's fingernail after using the polish for the glass etching project.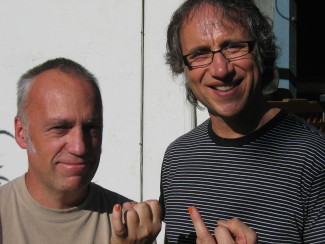 Looks great guys!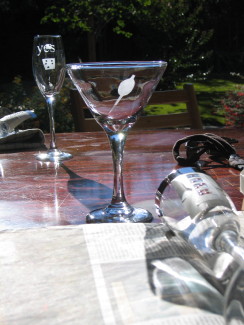 Marisa's successful etching of an olive with a toothpick on her martini glass.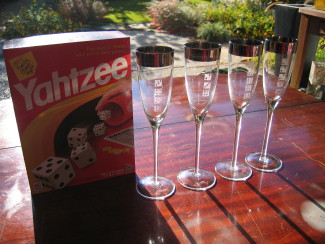 The Yahtzee etchings on the champange glasses for Deb's birthday.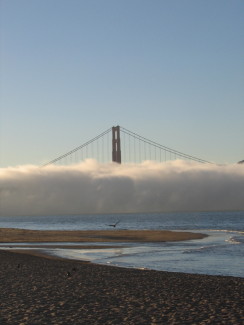 Fog on the Golden Gate bridge.
Home