Fall 2006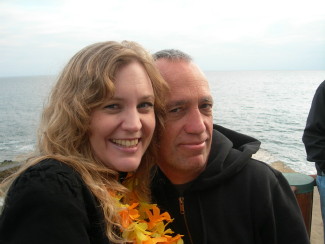 Kathy & Mark at the Libra Party in Santa Cruz.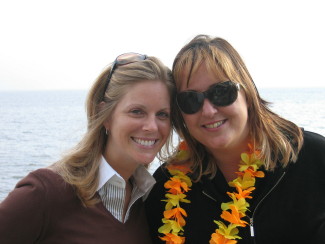 ? and our host Amy.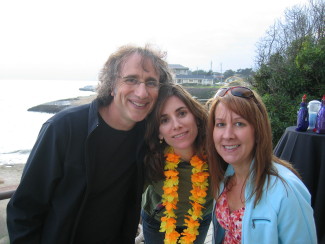 Dave, Kelly and Laurie.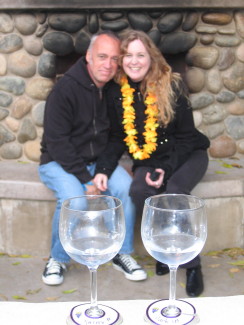 Mark & Kathy in from on the fire.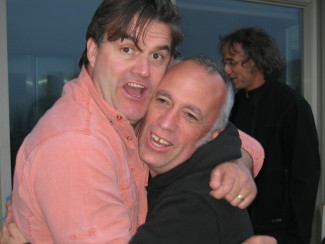 Our other host, Gordon, and Mark.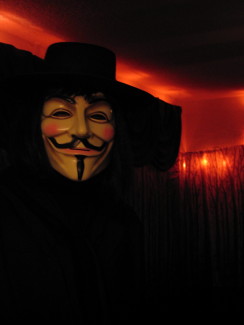 Doug dressed as V at Karen's "Come As Your Favorite Dead Celebrity" Halloween party.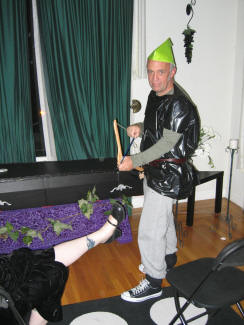 Mark as Robin Hood (a la TV commercial style).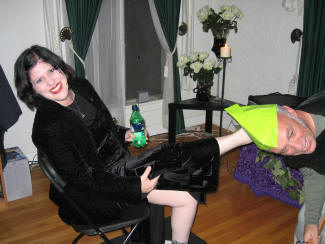 Paula as Nancy Spungen (of Sid & Nancy fame) and Mark.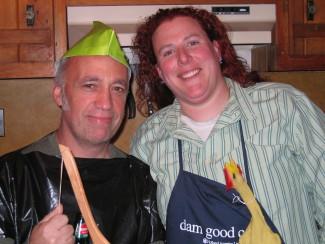 Mark and Carrie as Julia Child.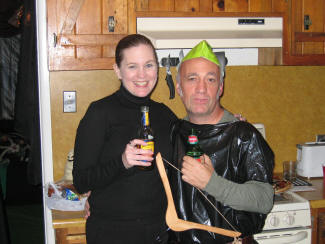 Kathy as Audrey Hepburn and Mark.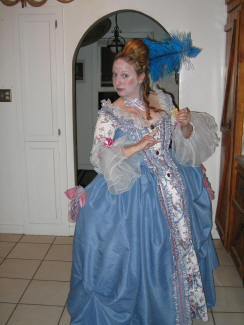 Katie as Marie Antoinette.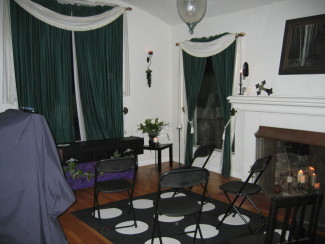 The funeral parlor.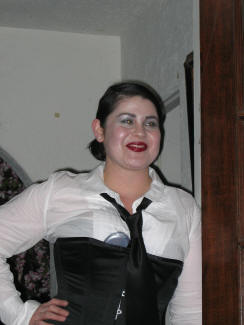 Felina as ?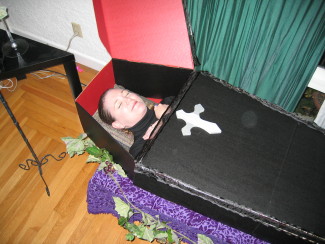 I'm dead...I'm dead...I'm dead...I'm dead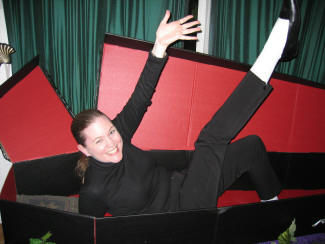 It's alive!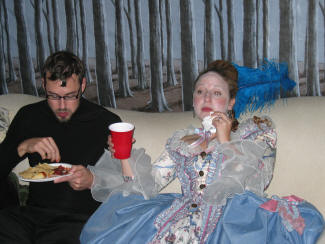 Doug & Katie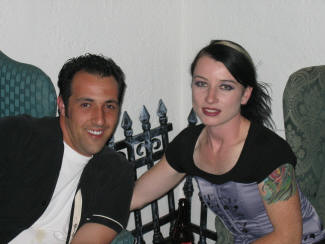 Lucien & Karen.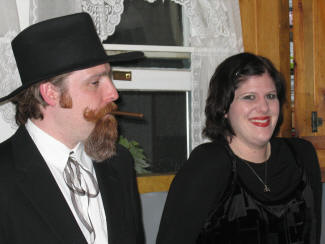 Jason as William "Buffalo Bill" Cody and Paula.
The other Jason as Steve Erwin.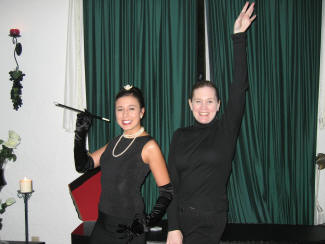 The two Audrey's!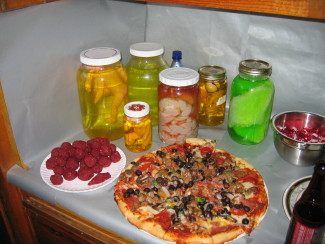 The food and some lab experiments.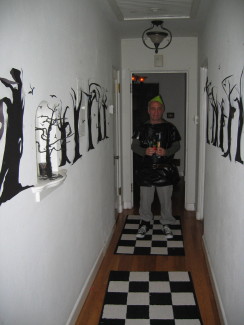 Karen's decorated hallway.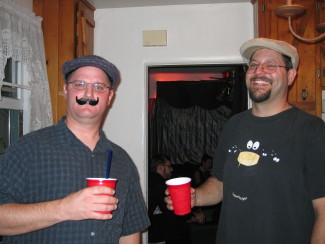 Ben as Teddy Roosevelt and Paul as ?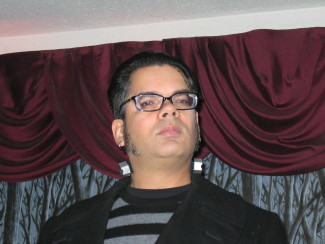 Mike as Frankenstein.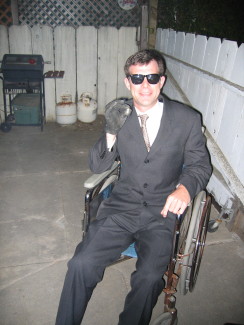 Phil as Dr. Strangelove.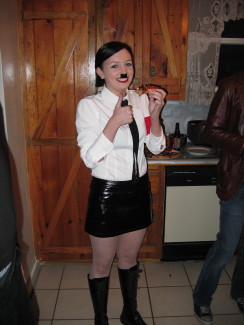 Hitler's sister?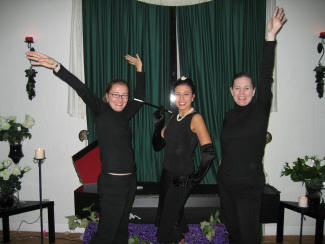 Tres Audrey's!
Home