Fall 2007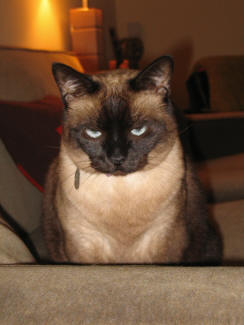 One of Dave & Kelly's cats at Thankgiving.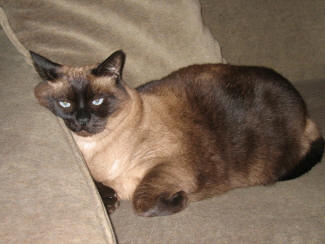 What are you looking at?
Cute Thanksgiving decorations.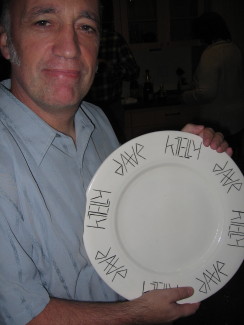 Plate that Mark made for Dave & Kelly.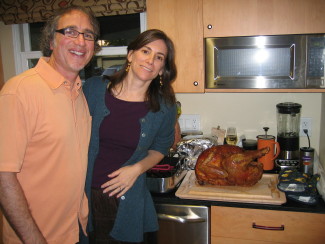 Dave & Kelly in front of their fabulous turkey.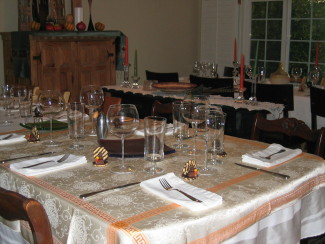 Beautiful tables.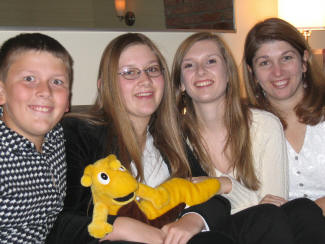 We're ready to eat!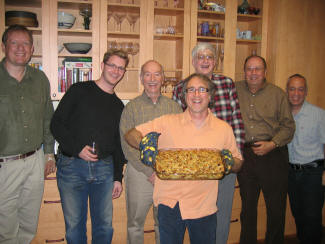 Dave showing off his delicious chestnut stuffing.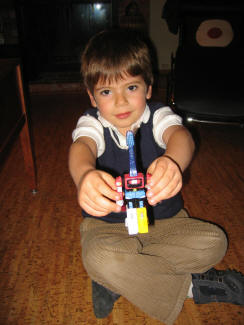 Isn't that an awesome Transformer toothbrush?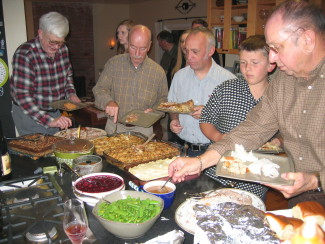 Yummy!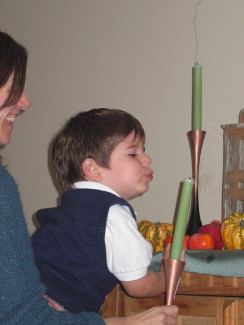 Blowing out the candles after dinner.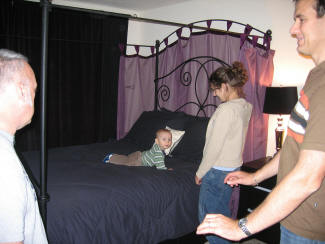 Nick and Lucy demonstrating Josh's crawling technique.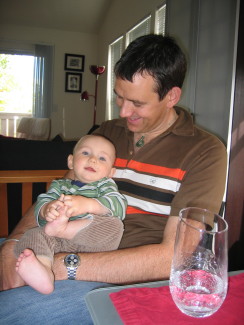 I found my toes!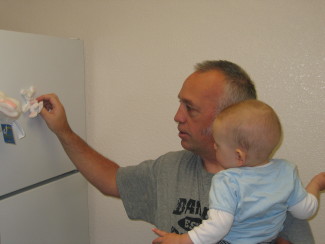 Mark and Josh bonding.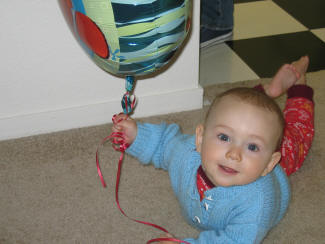 Josh likes the balloon that Mark gave him!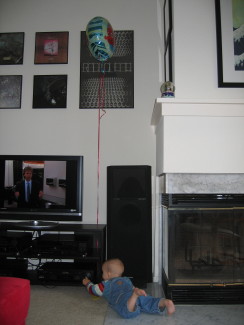 Look at all of the buttons...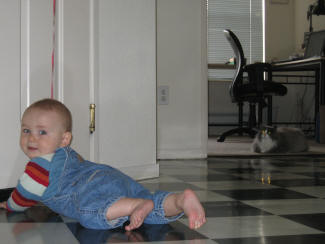 Kat is not too sure about the new vistor.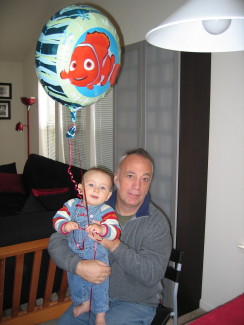 More bonding!
Kathy and Mark in front of the newly renovated Palace of Fine Arts.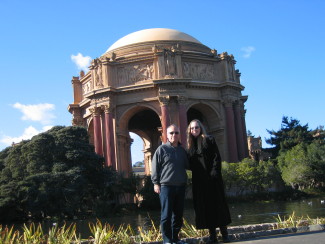 Timer picture.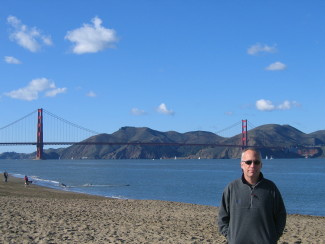 Must...take...pictures...of...Golden...Gate...Bridge...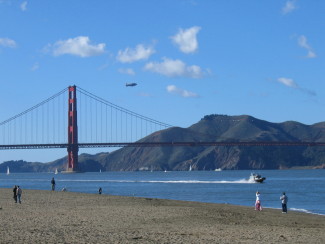 Blimp flying over the Golden Gate Bridge.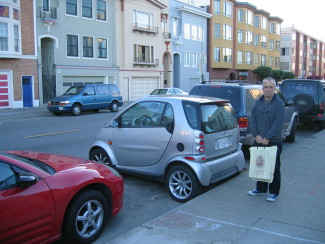 Best parking job in the city.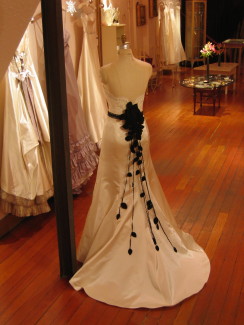 Kelly made me take a picture of this dress!
Home