Farewell Party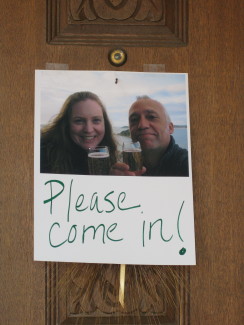 Picture on Dave & Kelly's front door welcoming people to our Farewell Party.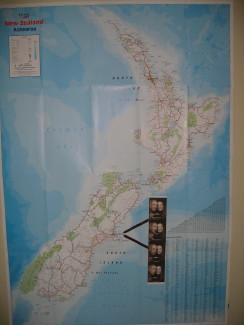 Map of New Zealand showing people where we will be living (Christchurch).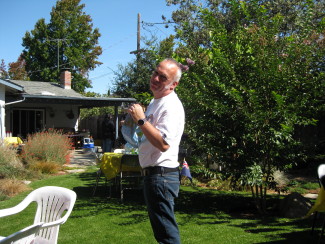 Mark blowing up the globes in Dave & Kelly's back yard.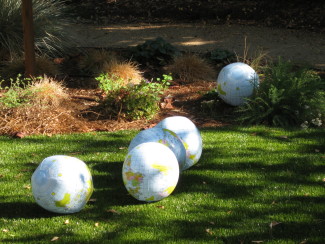 The globes.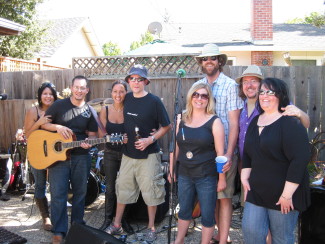 The band and their groupies.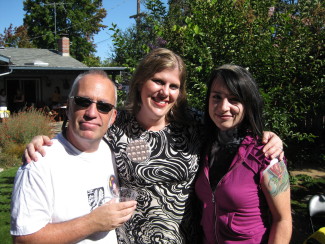 Mark, Paula and Karen.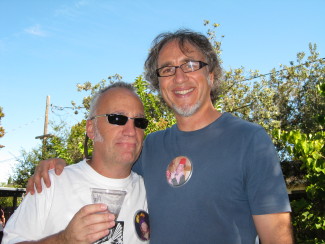 Mark and Dave.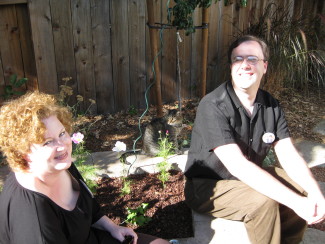 Kate and Alan.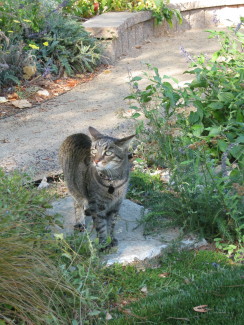 Dave & Kelly's cat, Zeke, checking out the party.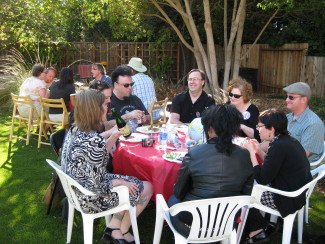 Everyone enjoying the great BBQ food from Andy's restaurant.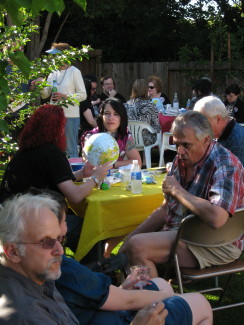 Randy socializing with Jennifer and Marty.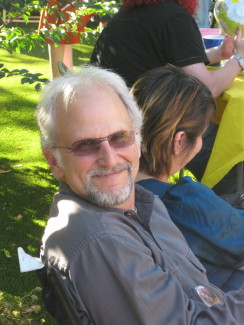 Marty.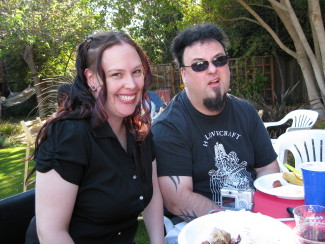 Steph and Badger.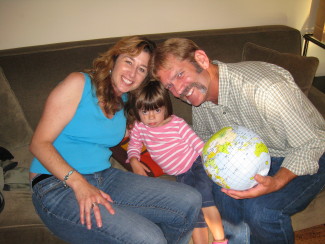 Kelly's friends.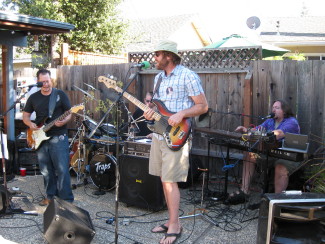 The band playing their first set.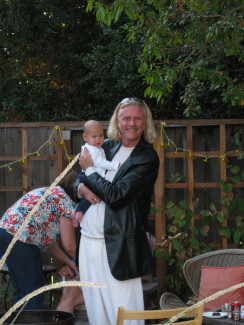 Lowell holding Julio's baby.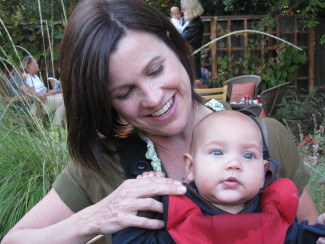 Erin with one of her 5 month old twins.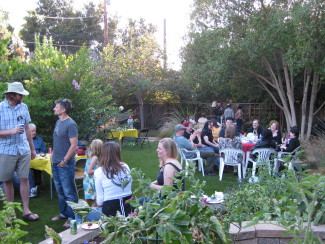 The party in Dave & Kelly's beautiful backyard.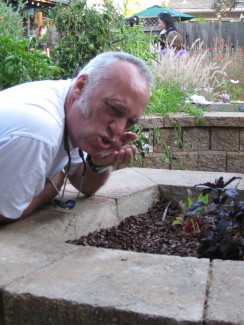 Mark sniffing the cocoa shells in Dave & Kelly's garden.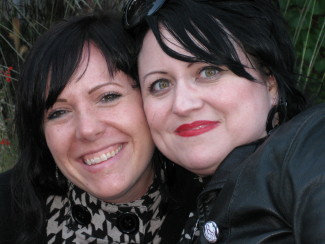 Jenn & Lisa.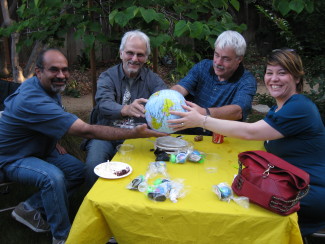 Jorge, Marty, Bill and Jennifer contributing to global warming.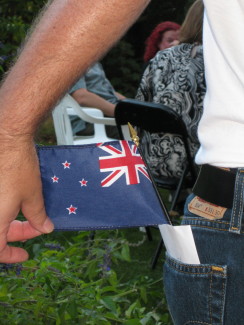 The New Zealand flag in Mark's back pocket.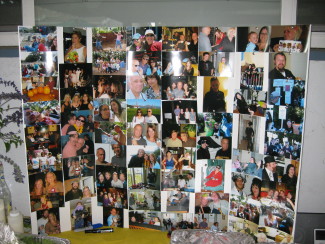 The picture board that I put together with all of our friend's pictures.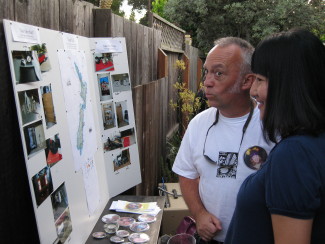 Mark & Xuan looking at the poster board that Mark put together with a map of New Zealand and our apartment items still available for dibs.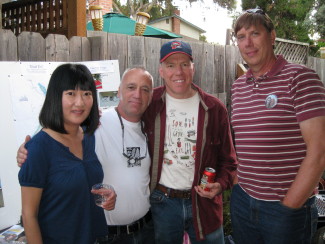 Xuan, Mark, Tom and Terri.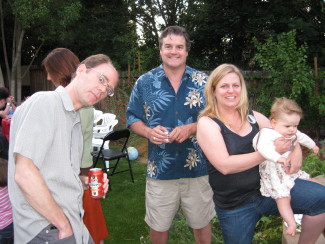 Dirk, Gordon, Debby and Gigi.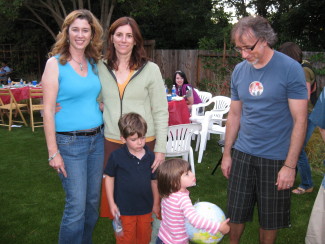 Kelly and Dave with friends.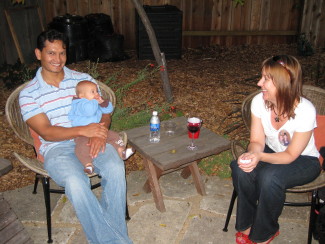 Mario with one of his 5 month old twins and Laurie.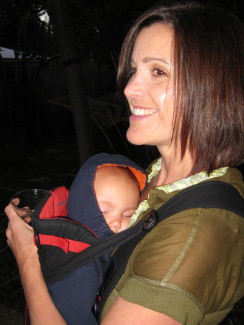 Erin with one of her 5 month old twins.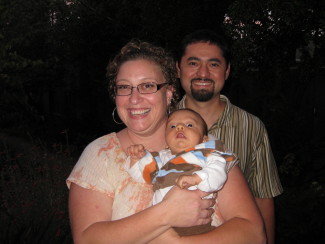 Kelly G. with Julio's new baby.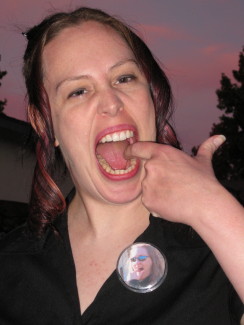 Steph imitating the button that she is wearing.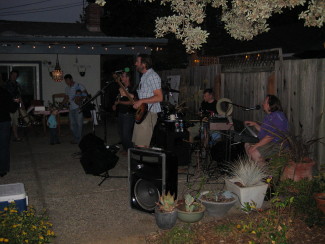 The band at night.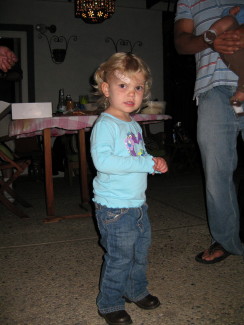 Dancing to the band's great music.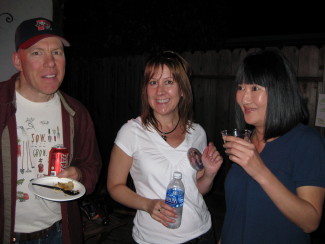 Tom, Laurie and Xuan.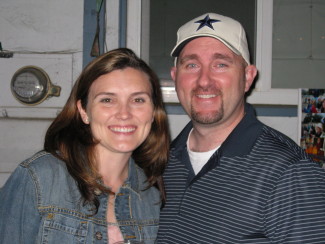 Jessica and David.
Gordon and Amy feeding Gigi.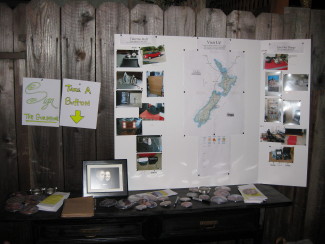 The buttons that Dave & Kelly made for the party.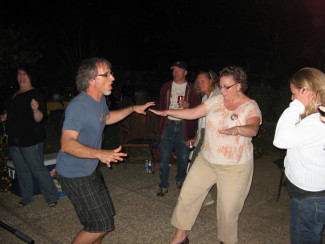 Dave, Kelly G. and Debby dancing to the band's groovin' music.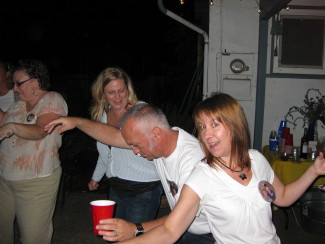 Kelly G., Debby, Mark and Laurie getting down.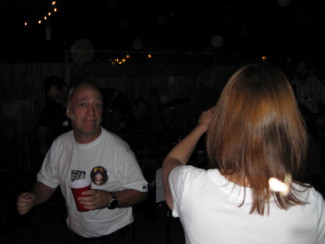 Mark and Laurie dancin'.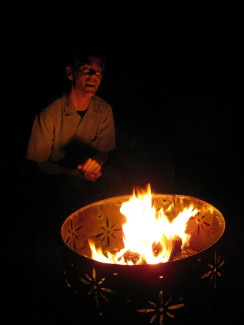 Dirk in front of the fire.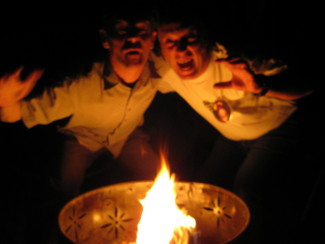 Dirk and Mark making their best Haka faces.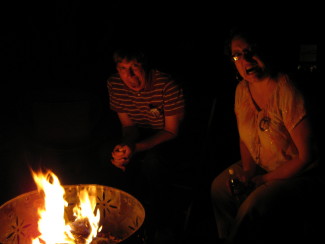 Terri and Kelly G. making their best Haka faces.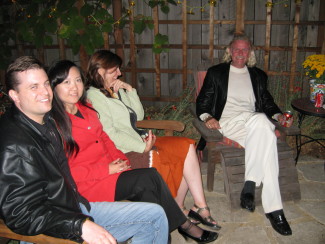 Brian, Helen, Kelly and Lowell gathered around the fire.
Laurie showing off her buttons.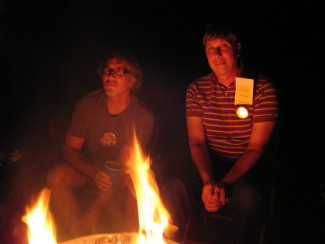 Dave and Terri.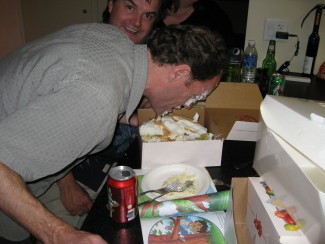 Urged on by Gordon, Dirk doing a faceplant into the lemon meringue pie.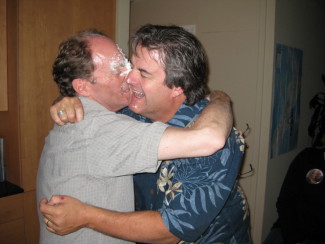 Dirk hugging Gordon after the faceplant.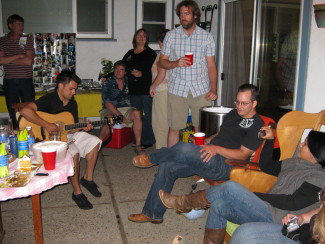 Everyone chillin' at the end of the night.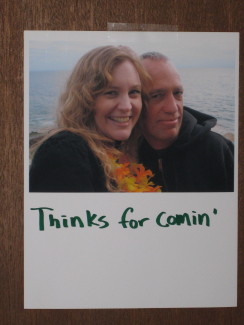 The sign on the door that everyone saw as they were leaving the party.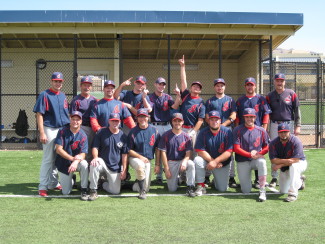 The day after the party, we saw Dave help his local baseball team win the championship!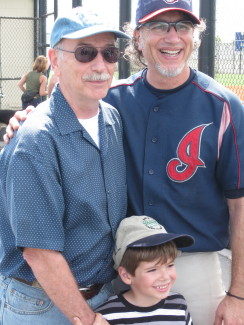 Kelly's father John, Kelly's nephew and Dave.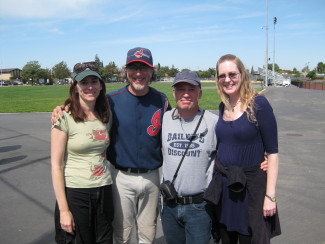 Kelly, Dave, Mark and Kathy.
10 month old puppy helping the team celebrate.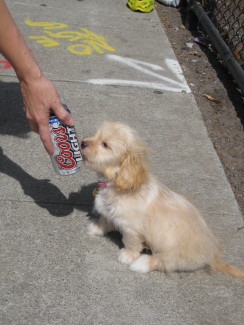 Puppy!
Home