New Zealand April 2008
Page 2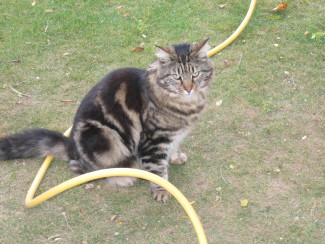 Kitteh #8 - Across the street from the Arts Centre in Christchurch.
Sign in front of cafe in Christchurch.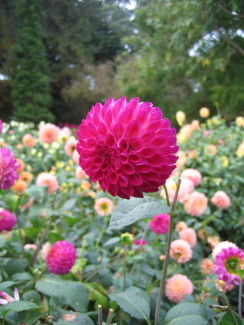 Beautiful flower at the Botanic Gardens in Christchurch.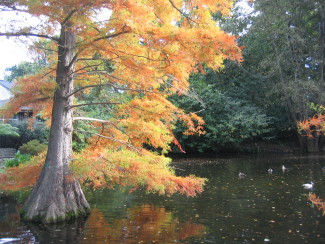 Gorgeous autumn colors at a pond in the Botanic Gardens.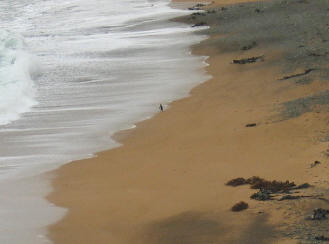 My first wild penquin spotting off the coast of Oamaru.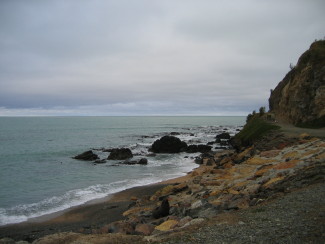 We saw over 50 Little Blue penquins come in from the ocean at dusk at this beach in Oamaru.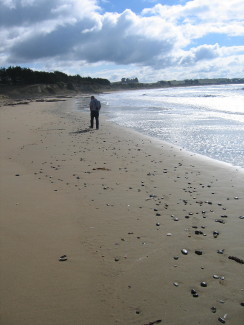 Mark walking on a beach south of Oamaru.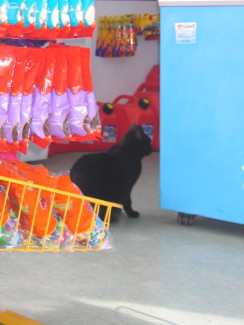 Kitteh #9 - At a gas station south of Oamaru.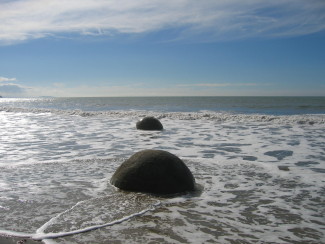 Moeraki Boulders north of Dunedin.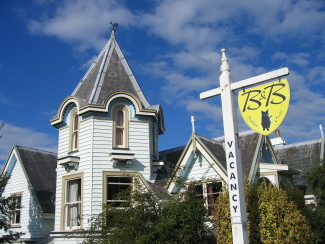 The B&B where we stayed in Dunedin uses their cat, Solstice, as their logo.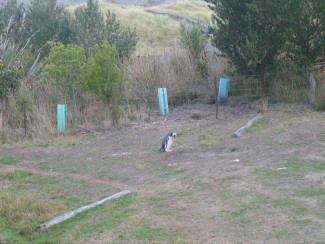 We saw rare wild Yellow Eyed penquins up close at the "Penquin Place" on the Otago Peninsula near Dunedin.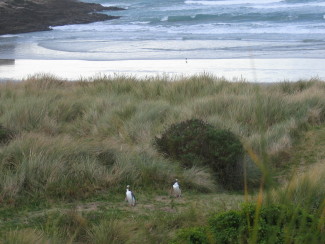 Two Yellow Eyed penquins walking from the ocean to their nests at the "Penquin Place".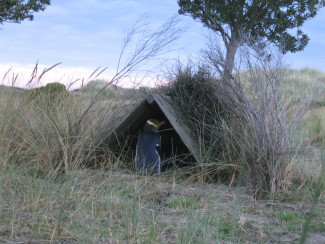 The Yellow Eyed penquins at their nest at the "Penquin Place".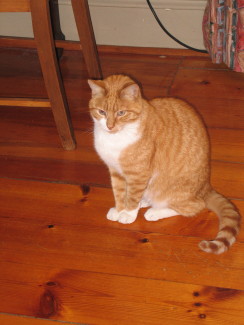 Kitteh #10 - The other Dunedin B&B cat, Jimmy.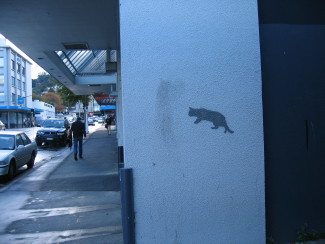 Cat graffiti in downtown Dunedin.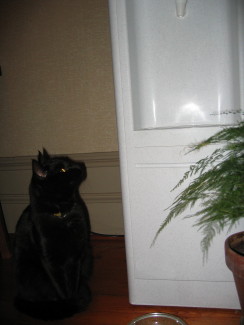 Kitteh #11 - The Dunedin B&B cat, Solstice, can drink right from the water cooler!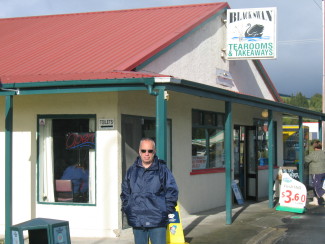 Mark in front of the Black Swan Tearooms in Waihola that his parents owned when Mark was a child.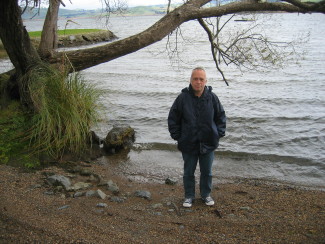 Mark at the lake at Waihola where he used to play as a child.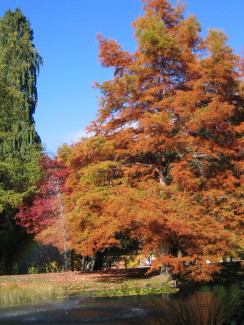 Rainbow created by a fountain at a park in Queenstown.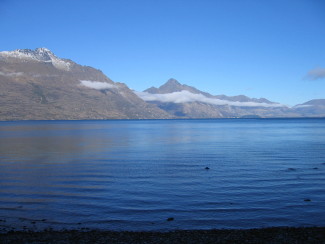 Peaceful view of the lake at Queenstown.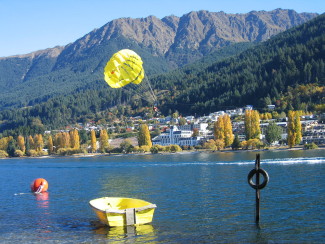 After watching these parasailers on the lake in Queenstown, we decided to do the parasailing ourselves!

Panoramic view of the lake at Queenstown.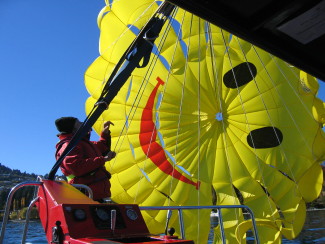 Going up in the parasail.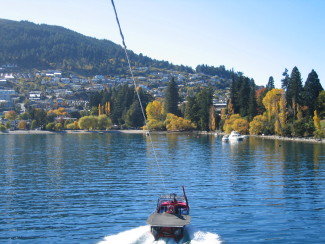 Up, up, up!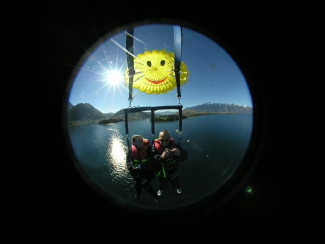 The camera on the parasail took pictures of us every minute.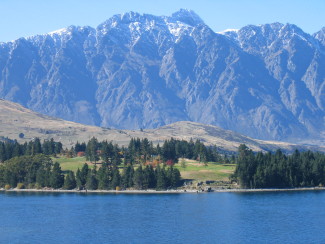 Picture from the parasail.
Smile!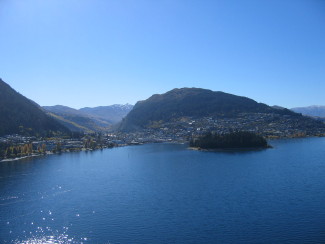 Coming down.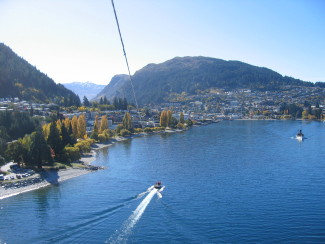 Down, down, down.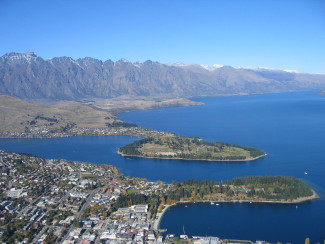 View of Queenstown from the top of the gondola ride.
Next Page
Previous Page
Home