New Zealand Trip
Page 2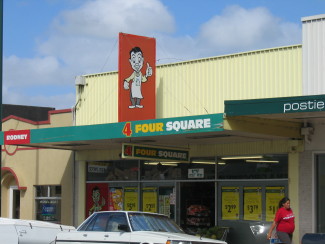 Mark has a 4 Four Square Man tshirt so I had to take a picture of one.
Mark outside of the Clock Museum in Whangarei.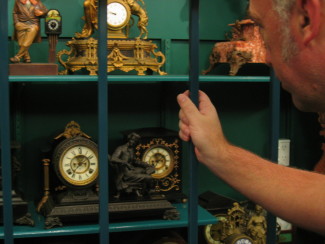 Mark looking at his favorite clock (lower right).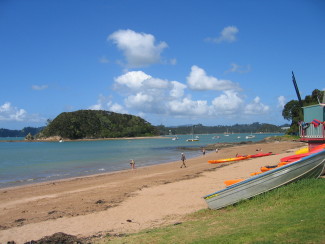 Paihia Beach in the Bay of Islands. We only spent an hour there but we definitely want to go back for at least a week.

Panoramic view of Paihia Beach.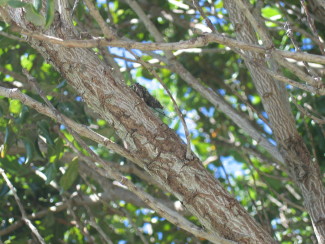 In the center of the photo is a cicada (Mark's "Sound of Summer" -- makes a noise like a cricket).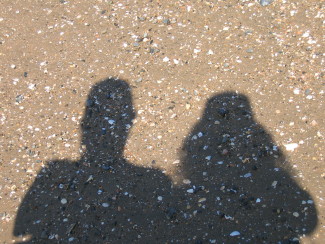 Paihia Beach.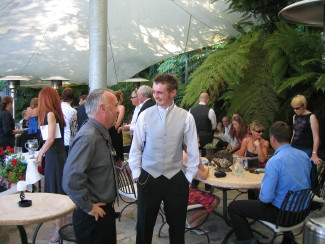 Mark and Sian's brother BJ before Sian & Rich's wedding (notice the pocket watch chain on BJ).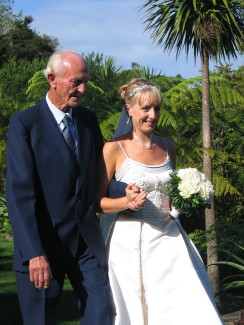 Sian was given away by her Grand Dad.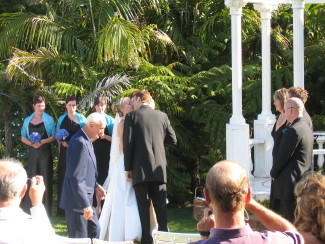 I decide to keep just the "money" shots of the wedding.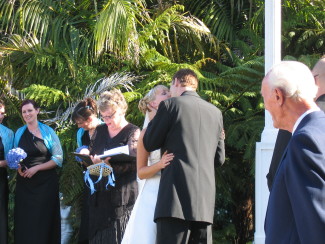 "Money" shot after declared husband & wife.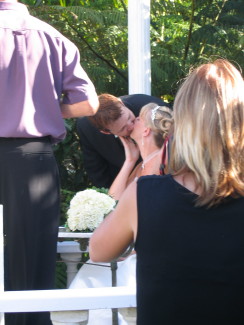 "Money" shot after signing the marriage certificate.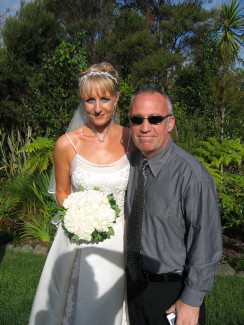 Sian with Mark. Isn't she lovely?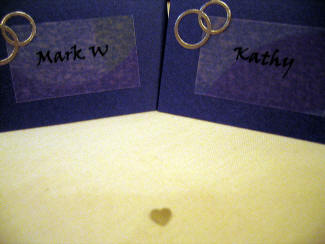 Our placecards at the reception.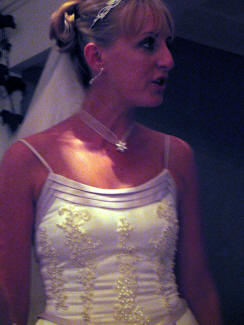 Sian's mother did the beading on the bodice of the wedding dress.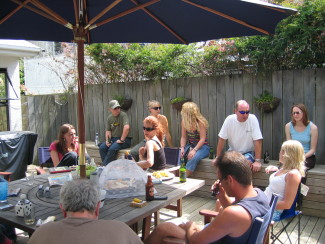 The BBQ at Sian & Rich's home in Auckland. Can you say "hungover"? ;-)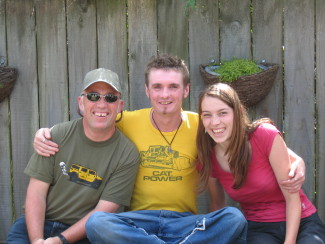 Mark, BJ & BJ's girlfriend George.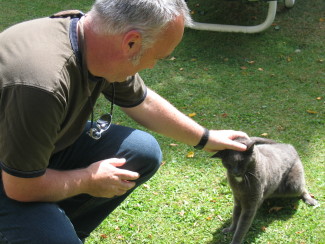 Mark greeting his cat Jenny at his home in Christchurch.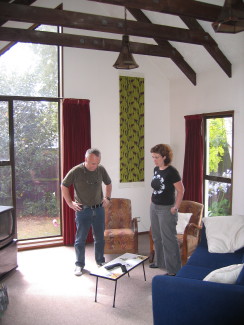 Mark and his sister Marisa in the living room.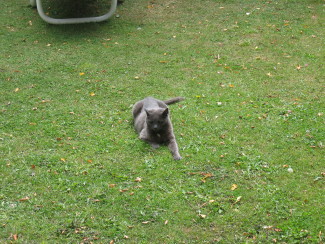 Jenny in the front yard.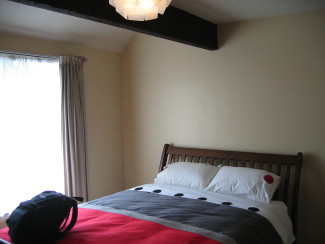 The guest bedroom.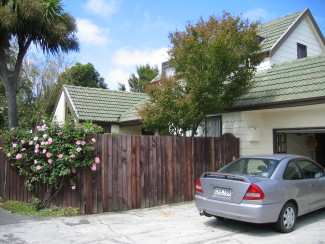 The front of the house.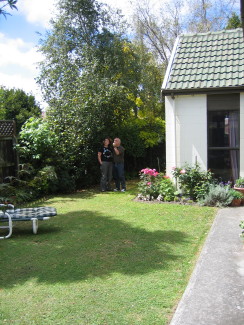 Marisa and Mark looking at the beautiful garden that Mark's mother, Pam, helped maintain and improved on.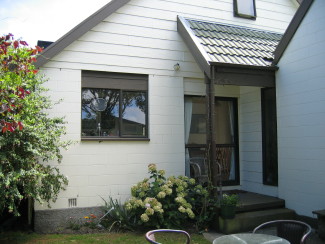 The backyard.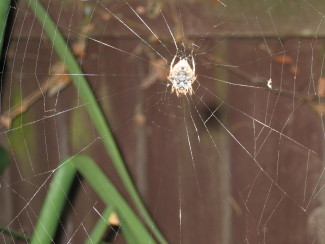 Spider in the backyard.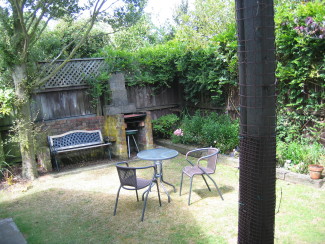 The backyard.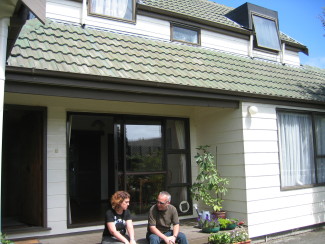 Marisa and Mark on the front porch.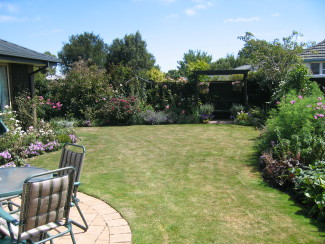 Pam's gorgeous garden at Mark's parent's home.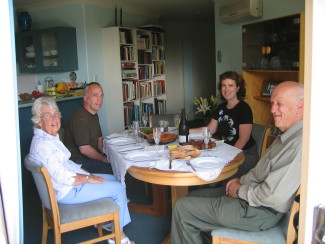 Pam (Mark's mother), Mark, Marisa (Mark's sister)and John (Mark's father).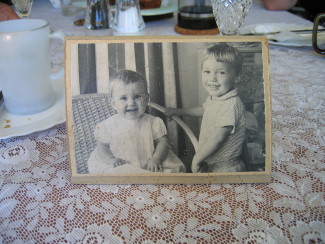 A picture of Debra (Mark's other sister) and Mark.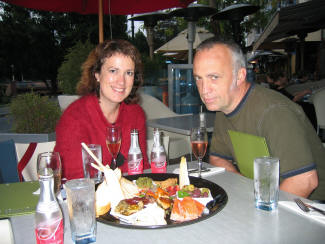 Marisa and Mark at a restaurant called Liquidity.
Previous Page
Home
Next Page