Summer 2007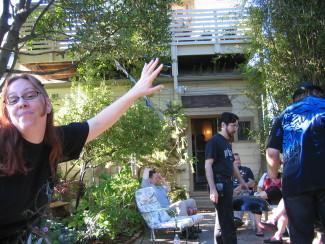 Steph striking a pose at Damion & Tina's housewarming party.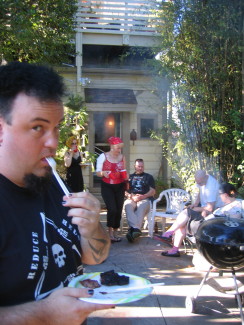 Badger with his pose.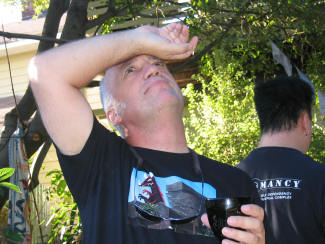 Mark's pose.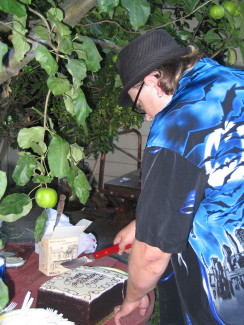 Damion cutting his birthday cake.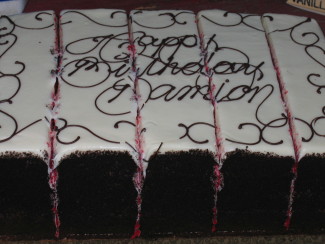 Gotta love a birthday cake that bleeds!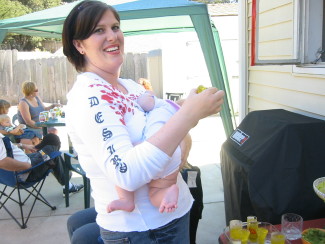 Paula testing the jello shots they made for Emma's debut party.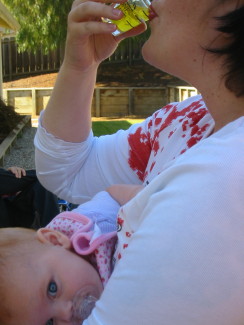 Paula so deserves that jello shot!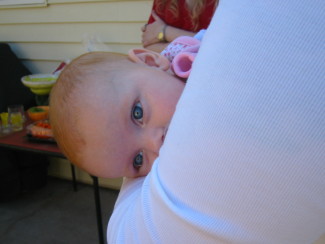 Emma working the crowd.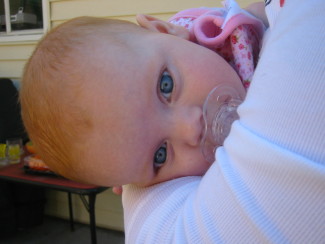 Look at those eyes!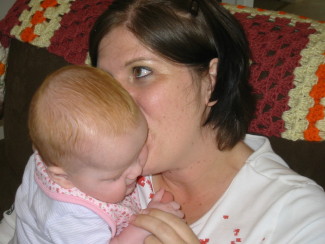 Emma loving Mom's kisses.
Home